Edward Davey: Independent Scotland Would See Large Electricity Bills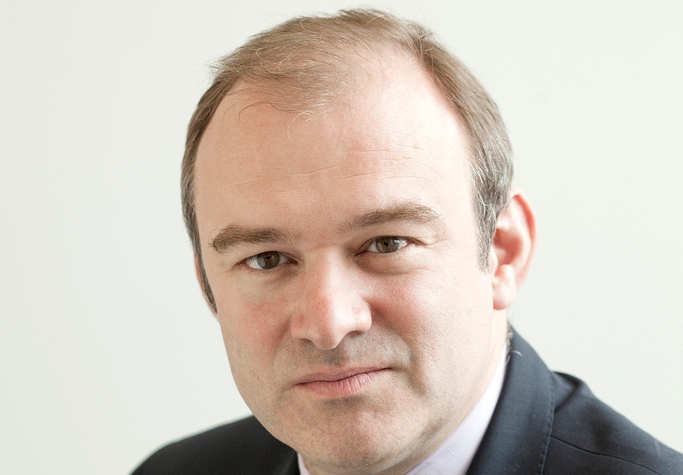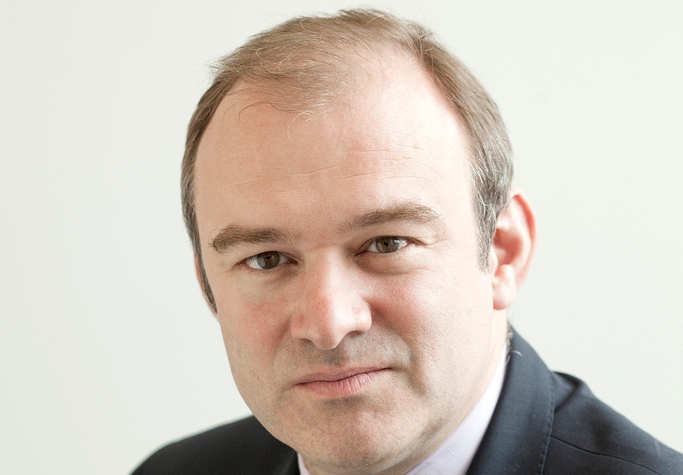 Scottish homes would see significantly increased electricity bills if it becomes independent, because the country would bear the cost of renewable energy subsidies and infrastructure, which are now distributed across the United Kingdom, Energy Secretary Edward Davey said in his speech held at an energy conference organised by the Scotsman newspaper in Edinburgh. Following is Mr. Davey's full speech:
The debate about Scotland's proposed. separation from the United Kingdom could not be more important; the Scottish people face a truly weighty decision. I welcome this opportunity to set out my view, and the view of the UK government in respect of energy.
Under the devolution settlement, energy policy is a reserved matter managed by the Department of Energy and Climate Change, across Great Britain.
The Scottish Government has some specific responsibilities in relation to planning and the Scottish Renewables Obligation, but issues such as electricity generation, transmission and supply; oil and gas; coal; nuclear energy; international relations; all of these fall within my remit as Secretary of State for Energy and Climate Change.
It is only right therefore that I play my part in this important debate.
The Scottish Government sometimes claims that those arguing against independence have no positive story to tell, that they are scaremongering or talking Scotland down. People will find it very hard to pin that accusation on me.
I think there is a very positive story to tell – a success story – and I have absolutely no interest in talking Scotland down. Quite the reverse.
My appeal is essentially to Scotland's self-interest.
Successes
Let's start with the success story.
With its superb natural – and human – resources, Scotland is well placed to develop a thriving low-carbon economy – and it is doing just that.
This country is home to the vast majority of all Britain's hydro power, and in 2011 it accounted for around 40 per cent of the UK's total renewable electricity generation, including 45 per cent of total wind output.
UK-wide incentives have attracted huge deployment in Scotland in recent years. This is good news for the rest of the UK too – it helps meet our energy needs and contributes to our meeting our renewables targets.
Scottish companies are at the forefront of the emerging technologies. Look for example at Pelamis Wave Power, now widely recognised as the world's most advanced wave power developer.
And there is welcome inward investment, such as Areva's recent announcement of a strategic deal to build a factory here in Scotland for the offshore wind industry. This will also act as a base for installing the turbines in the North Sea, and will create 750 jobs and many more in the supply chain.
The UK has the biggest offshore wind home market in the world, excellent natural wind resources and a world-class skills base, and Scotland is, rightly, taking advantage of those opportunities.
We are investing billions in upgrading the transmission networks. The strengthened, more accessible network will mean that Scottish generation plays an even greater role in the wider UK market.
The UK has developed significant expertise in Carbon Capture and Storage, and is positioned to be a world-leader, creating jobs for skilled workers and growth for the economy – and again, I'm pleased to say that Scottish companies are in the vanguard.
Then of course, there are our oil and gas industries. The recent record-breaking licensing round shows how attractive our framework is to investors. Our fiscal regime is supporting small and challenging fields into production, and the Government is today publishing draft legislation taking forward its commitment to provide greater tax certainty on decommissioning, which the industry has said will stimulate billions of pounds of investment. Our licensing regime encourages established and new players alike to invest.
Oil and gas is the single largest industrial UK investor, which, according to industry figures, supports 340,000 jobs, many of them in Scotland. It is the UK Government's work with industry that is cultivating this precious resource, making our seas a fertile landscape for investors for many years to come. And we work well with the Scottish Government on this.
So by any sensible measure, the UK Government is securing ever more investment in the flourishing Scottish energy industry, boosting employment and helping to create economic growth.
And I would argue the future is even brighter. Our reforms to the electricity market, which I have brought forward in the Energy Bill, will bring on a once-in-a-generation increase in low-carbon infrastructure investment – up to £110 billion in electricity alone.
This will boost our economy, and generate skills, expertise and thousands of jobs in this sector, as we reduce our dependence on fossil fuels and secure affordable and reliable energy from a diverse, low-carbon mix. This unified nationwide regime, will help ensure investor certainty, which in turn should deliver the generation we need at least cost to consumers.
Scotland also has innovative companies and entrepreneurs; it has universities that specialise in energy research; and now Edinburgh hosts the UK's Green Investment Bank, capitalised with £3 billion of UK funding, which I was very proud to help launch just a few weeks ago.
Logic for remaining in UK
With Scotland's energy landscape such a success story within the UK, why consider independence?
Well, some argue that the success of the Scottish energy industry is a guarantee of prosperity. But I disagree for the following reasons.
First, I believe that it is precisely because Scotland is part of the GB energy market and part of the United Kingdom that its energy industry has been able to flourish.
In terms of markets and in terms of physical infrastructure – all parts of the UK are increasingly interdependent. That's not happening by accident; it's not driven by our warm feelings for each other, or by some bureaucratic insistence on Whitehall's supremacy; it's driven by the logic of self-interested markets and by the reality of what investors want.
Second, the need to match energy supply and demand requires the sophisticated networks and diverse sources that we have across the whole UK this will be critical as Scotland brings on increasing levels of intermittent renewables generation, such as wind, which will need to be balanced by other forms of generation.
This is a complex business, relying on decades of experience and deep expertise – some but not all of which is in Scotland.
With Scotland in the UK, Scottish generation can be used to help meet demand across the United Kingdom. It has enabled Scotland to become a net exporter of energy to the rest of the UK, something which is set to continue and grow in the future.
The Scottish Government has high ambitions with its target of 100 per cent Scottish electricity consumption coming from renewable sources by 2020.
We welcome the ambition, which helps the whole of the UK meet our renewables targets – but I believe it is only possible because Scotland has the wider UK consumer base to provide the demand, with millions more homes in demand of Scottish generation, to underpin and sustain the full commercial potential of the energy industry here.
Third, the billions of pounds of investment in Scottish infrastructure that I've mentioned must be paid for. Under our current approach we spread this cost across the UK on the grounds that the whole of the UK benefits from the energy produced and the contribution to our renewables targets.
But interdependence, by definition, goes both ways.
In the absence of a united single energy market or agreed socialisation of costs under our renewables schemes, the costs of renewables deployment and transmission infrastructure upgrades would, I believe, be too great a burden for Scottish consumers alone to bear.
Fourth, Scottish consumers benefit from the integration of our markets.
Before the introduction of the single electricity market in 2005, the wholesale electricity market in Scotland operated separately.
This meant there was a lack of effective wholesale competition in Scotland, so consumers faced the risk of higher prices and lower standards.
The integration of our markets, with the introduction of the British Electricity Trading and Transmission Arrangements, helped boost competition and ensure a better deal for customers, vital in this time of high energy prices.
Fifth, the single market has overwhelming support from industry. Its continuation is one their primary concerns and I noted with interest the figures published last week by Ipsos MORI that found that 72 per cent of businesses felt independence would have a negative impact.
A consistent regulatory, licensing and administrative regime is key to providing the certainty that industry, and international investors in particular, need to invest. I believe we should avoid any steps to undermine this.
I've set out what I consider some of the most compelling reasons why staying within the UK remains strongly in Scotland's interest – but in truth the UK or GB approach underpins Scottish success across the full range of energy policy – whether it's managing our energy liabilities, in our ability to influence on the international stage, to the benefit of Scotland and the UK as a whole, and in minimising burdens on industry through single regulatory regimes.
Independence
The independence debate is underway, but it will and must intensify as a referendum approaches. I think its right that Scottish Scottish people will be asking for the information on which to base their decision.
For our part, the UK Government will be publishing a series of papers over the course of next year that will analyse Scotland's place in the United Kingdom, and will evaluate the benefits this brings both to Scotland and the rest of the UK, across a number of key areas, including energy.
This work will be comprehensive, open and robust, informed by expert opinion and open to scrutiny when it is published. We believe that it will provide people in Scotland with the facts and figures that are currently unknown or taken for granted.
On the other side of the debate, the Scottish Government has often suggested that things would continue as they are. But that cannot be assumed.
Of course we would find a way of working together as neighbours and allies. But even with the best intentions, Scottish independence would raise fundamental questions about energy policy, and I believe some of the best features of our system would inevitably be under threat.
The Scottish Government needs to try to answer those fundamental questions. Before I finish, let me briefly address three key questions which the Scottish Government needs to respond to.
Europe
The first is Scotland's place in Europe. This is of course attracting considerable interest at the moment – and rightly so given the implications that this could have.
Based on international precedent, the UK Government has been clear in its view that an independent Scotland would have to join the EU as a new member. This would require negotiation on terms of membership and the Scottish Government can give no guarantees on what this might mean.
The ramifications of this are huge on a whole range of matters – currency, subsidies, the rebate, border controls – and it cannot be assumed that Scotland would simply keep hard-won concessions negotiated by the UK. It also poses some interesting questions for the energy market. For example, for the last few years, the UK has been working together to reach the renewables target as decided by the European community. If Scotland were independent, what would happen to this UK target? Would it be revised? Would separate targets be established? Would Scotland pursue its 100% renewables target, paid for by Scottish consumers alone?
Single market
The second key factor is our single market. Could it continue?
The UK's energy networks and markets are amongst our greatest assets and, as Europe moves towards greater market liberalisation and improved interconnection, it makes sense to continue with our current approach and avoid new barriers or additional bureaucracy.
But independence could result in fundamental changes that cast the continuation in doubt.
To take a practical example: presumably if Scotland were independent, it would require its own regulator, a Scottish Ofgem. But how would this work in practice?
Within a single market, would this mean a market with two principals, some form of committee to make decisions? What about decisions already taken? What about the price controls, which have set the level of investment for the coming years? What of the licensing regime? Who would be in charge?
I am not saying these questions are unanswerable; I am just saying that the Scottish Government must engage on these issues in the public debate.
Some have pointed to the Single Electricity Market, which Northern Ireland shares with the Republic of Ireland, as the type of model that we could follow.
We support the SEM, but this market is one that has grown out of circumstance and not one we are looking to emulate in Great Britain. The whole thrust of the creation of the SEM between Northern Ireland and the Republic of Ireland was to integrate markets further between two separate states; but Scottish independence runs contrary to this, and brings risks of divergent regulatory regimes, additional bureaucracy, more complexity and increasing costs and it's simply not the equivalent of the fully integrated single energy market that operates across Scotland, England and Wales.
With the loss of the GB and UK-wide outlook, independence could lead to a more fundamental separation of our markets, which cannot possibly be in Scotland's interests, or the rest of the UK's.
Cost of investment
And that brings me to the third key factor – the cost of investment.
I have recently secured agreement across the Coalition Government for a tripling in support for low-carbon generation, including renewables. Given Scotland's resources, this is going to unlock enormous potential over the long term.
But what does the Scottish Government expect to happen under independence? Would it set up its own incentive scheme separate from the UK? Or would it expect the current approach of sharing costs across the UK to continue? This is not to say it couldn't happen, but I think it's fair to say that most countries would prefer the benefit of such investment to be felt within its own borders – and Scotland would become just one of a number of countries that the UK could deal with.
In recent months we have worked closely with the Scottish Government on the design of our proposals to reform the electricity market and I welcome its support for our plans. Under our current plans we intend to continue with a UK-wide approach to spreading the cost of investment and I believe that this will deliver enormous success for the energy sector here in Scotland. The Scottish Government needs to set out clearly what independence could mean for these long-term plans.
Conclusions
I am a long-standing advocate of localism, and that includes being a strong supporter of Scottish devolution. I know a lot of Scottish Liberal Democrats, and when I come here to work with them I really respect the whole devolution settlement. I also respect the current Scottish Government in many ways. It has done a good job in promoting the benefits of a low-carbon economy and I welcome the close working relationship we have. But on the question of independence I believe it has got it completely wrong.
Our increasing interdependence is a fact, and is in Scotland and the UK's interest. By working together as proud nations within the United Kingdom I believe we can create a far more prosperous future than if we establish a new international boundary between us.
I believe wholeheartedly that Scotland is stronger as part of the UK, and that the UK is stronger with Scotland in it. 
[mappress]
Press release, December 13, 2012; Image: DECC