Blast Protection against Catastrophic Transformer Failure on Offshore Wind Turbines (Germany)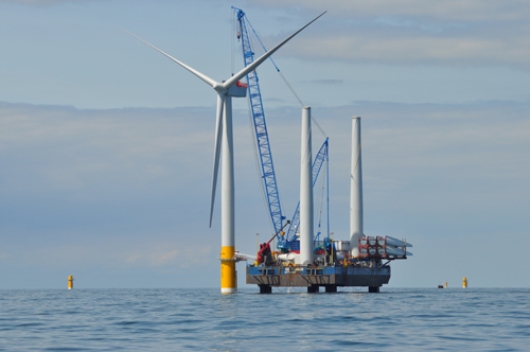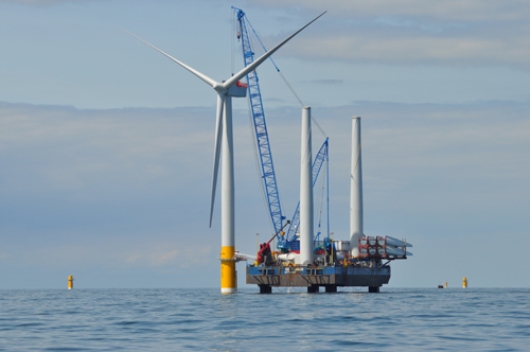 Scottish Southern Energy (SSE), the U.K.'s second largest energy company are very stringent in ensuring all potential risks are identified and conduct detailed HAZOP studies ahead of making Health and Safety decisions. One such study in this application identified a potential risk of catastrophic transformer failure. The transformer room is located at the base of the wind turbine tower, approximately 15 metres above sea level.
As a consequence of internal HAZOP Studies it was considered necessary to safeguard against a possible catastrophic transformer failure by introducing an explosion escape path. This was done by locating the transformer in a separate room and designing and inter-connecting a horizontal DN 600 (24") Diameter duct of 1.5 metres long at the end of which is fitted a DN 600 Relief panel.
Scottish Southern Energy have selected and installed REMBE® `s unique Ex-Go-Vent panels (EGV) with integral framework and incorporated bionic structures to reinforce the flat disc. Activation pressure is 0.1 bar. As the installation can be subjected to severe offshore weather conditions in a salinious atmosphere, the Ex-Go-Vent (EGV), with its clean design and protected breaking points was considered to be the best possible market option, in addition due to the totally clean external design of the EGV, SSE were happy to specify standard Stainless Steel construction.
It is understood that not all off-shore wind turbine structures have this explosion path safety feature in their designs which may or may not be due to the positioning of the turbine power transformer and internal circumstances regarding possible heavy reactions. Currently the U.K.'s installed offshore wind turbine population is greater than offshore wind turbine population throughout the rest of the world combined. With REMBE EGVs, Power supply is safe and steady and allows complete new output expectations from renewable Energy sources, may they be as exotic as catching wind in an ocean.
Greater Gabbard Offshore Wind Farm designed by 'FLUOR' consists of 140 wind turbines providing 500 MW of power. Located 23 Kilometres off the east coast of Suffolk it has been operational since late 2011. Greater Gabbard II is now in the final stages of detailed design. Currently construction is scheduled to commence in spring of 2013. This wind park is a joint venture between SSE & RWE Energy companies, both companies investing heavily in various renewable sectors.
[mappress]
Press release, December 7, 2012; Image: RWE