USA: Block Island Offshore Wind Farm Moves Forward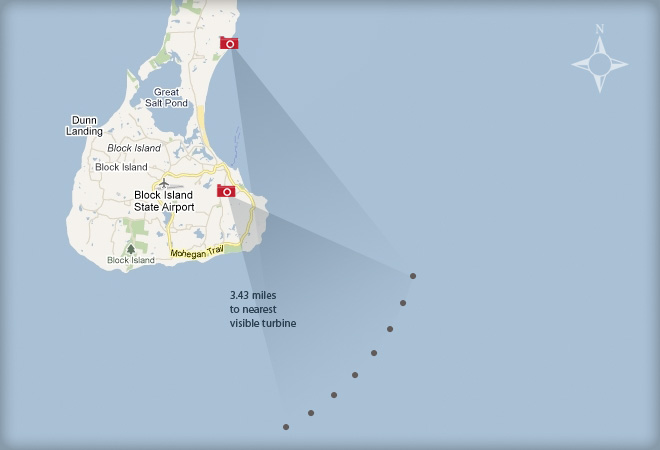 Deepwater Wind expects to submit applications for state and federal permits for the Block Island offshore wind farm next month.
Chief administrative officer of the company, Jeffrey Grybowski is quoted on The Day news site as saying that they have completed the three-year environmental research.
The Deepwater's project comprises 5 wind turbines that would be erected 3 miles off Block Island and will be the first or second offshore wind farm in the United States, subject to Cape Wind's further progress.
[mappress]
Offshore WIND staff, October 1, 2012; Image: dwwind