RenewableUK Announces First Energy Awards Winners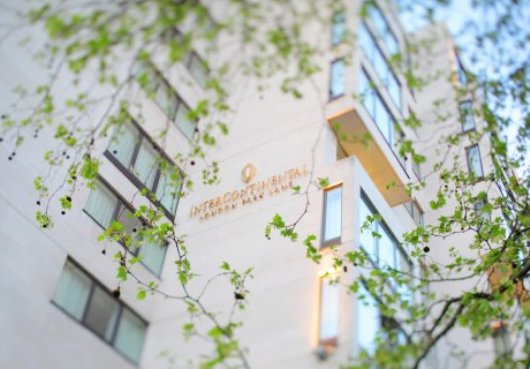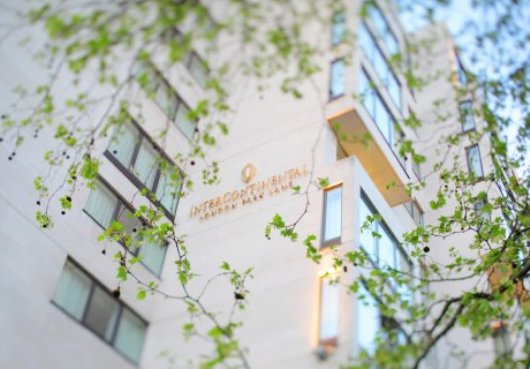 RenewableUK, the trade and professional body representing the wind, wave and tidal energy industries, has announced the winners of the association's inaugural Energy Awards. 
More than three-hundred guests, including business leaders and politicians, attended the awards ceremony at the Intercontinental Park Lane last night (27th June).
Maria McCaffery, Chief Executive said:
"We created these awards to recognise and celebrate excellence in the wind and marine energy industries. The extraordinarily high calibre of the winners, and indeed of all those nominated, shows there is a great deal to celebrate.
"We have seen exceptional achievements from companies and individuals in all parts of these sectors, from community engagement to technical innovation, from trainees to those who have dedicated their working lives to achieving sustainable solutions to our energy needs. The RenewableUK Energy Awards pay tribute to these inspiring examples of tenacity and success".  
Each category was judged by a panel of 4 independent specialists. The eleven winners are:
Renewables Campaigner Award – Zero Carbon Britain 2030, Centre for Alternative Technology.
This award recognises campaigning excellence and leadership in winning public support for renewable energy.
Zero Carbon Britain 2030 is the flagship project of the Centre for Alternative Technology. Representing 28 years' work in the sustainable field, it has grown from a policy paper into an inspirational movement for change in the UK, with the ultimate aim of a decarbonised Britain.
RenewableUK and The Crown Estate Renewable Energy Health and Safety Award – E.ON Climate and Renewables.
E.ON showed health and safety excellence in every aspect of their shallow gas case study at the Rampion offshore project, addressing complex issues for the sector. E.ON demonstrated professional and credible risk management processes and a passion that their experience and lessons learned should be widely shared and communicated.
(The winner of this award, given jointly by The Crown Estate and RenewableUK, was announced on the eve of RenewableUK's annual Health and Safety Conference, which took place in Manchester on 1st February).
2012 Renewables Champion – the Rt Hon Nick Clegg MP, Deputy Prime Minister.
This award highlights the work of an individual or organisation in a leadership position, whose efforts to promote the renewable energy industry have resulted in furthering the position of the UK's standing abroad, as well as directly influencing the growth of the sector at home.
Product and Innovation Award – Oyster Wave Energy Technology, Aquamarine Power
This award recognises a company which has successfully invested in innovation in a product or process to take forward the renewables agenda.
The innovative Oyster wave power technology, developed by Aquamarine Power, is strengthening marine energy's position as a commercially viable part of the renewables mix. Since 2009, a number of design improvements have improved the technology's efficiency, with a third-generation device currently being finalised.
Community Project Award – Allt Dearg Community Wind Farm, SmartestEnergy
Awarded in recognition of an outstanding renewable energy project which has been developed in close partnership with a community.
The Allt Dearg Community Wind Farm in Argyll is a partnership between local land owners, investors and the community, who own a share of the scheme via a trust. The trust aims to develop and regenerate this remote rural area with its share of the revenue, to benefit over 1,000 residents.
Trainee of the Year- Richard Watson, REpower UK
Awarded to an individual who has demonstrated outstanding results during training. Richard Watson joined REpower UK in 2010, one of the first apprentices selected to participate in the wind turbine technician scheme. He continued to attend college and work for almost a year, despite suffering severe symptoms caused by an undiagnosed brain tumour. Just weeks after brain surgery, he was back at his desk to complete his final term. Now in excellent health, he is a keen and dedicated trainee who has shown remarkable determination and tenacity.
Politician of the Year Award – Dr Alan Whitehead MP
This award recognises a UK politician who has made an outstanding contribution to the promotion of renewable energy over the last twelve months.
Since being elected in 1997, Alan Whitehead has been a supporter of all the technologies which RenewableUK represents. He is chair of the Parliamentary Renewable and Sustainable Energy Group, which promotes all forms of renewable energy development. His technical knowledge of the electricity market is second to none, and he has been influential in holding the coalition to account as the Renewables Obligation Banding Review and Electricity Market Reform proposals have been brought forward.
Community Engagement Award – Corse Hill Wind Farm, West Coast Energy
A recognition of exceptional and innovative practice in community engagement and involvement. West Coast Energy installed seven turbines on farmland between Carnoustie and Arbroath, maintaining an open dialogue with the local community at every stage. They undertook a comprehensive programme of communication and consultation, including exhibitions, an information line, local press campaign and the establishment of a Community Benefit Forum.
Corporate Social Responsibility Award (in conjunction with Renewable World) – Infinis
This award recognises a company which demonstrates leadership and excellent practice in corporate social responsibility across their business. Infinis has shown outstanding leadership in environmental and social responsibility.
Large Project Award – Ormonde Wind Farm, Vattenfall, REpower UK, Offshore Design Engineering Ltd, and FoundOcean. 
This recognises exceptional achievement in a large scale project during all the stages of project development.
Built in record time, Ormonde was the first large project using jacket foundations and 5MW turbines in the UK.
Lifetime Achievement Award – David Farrier
The award highlights the contribution of an outstanding individual who has made development of UK renewable energy their life's work. David Farrier is an example of consistent leadership in terms of improving health and safety in the wind industry. He is held in high esteem by his colleagues for his persistence, diligence and commitment to driving the health and safety agenda forward.
[mappress]
Offshore WIND staff, June 28, 2012; Image: InterContinental