USA: Oil States Launches NautilusR Marine Crane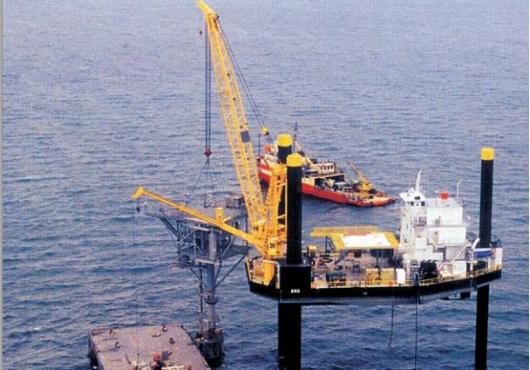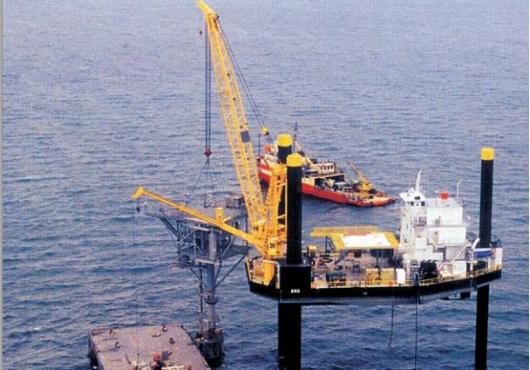 Oil States Industries, Inc. announced, after two years of engineering and manufacturing work, has launched the addition of a new high-capacity NautilusR marine crane to its portfolio.
The NautilusR 7000L was manufactured as part of a four-crane package mounted aboard MONTCO Offshore's 335ft-class Liftboat Robert, one of the largest pipe leg self-elevating liftboats in the world.
The 7000L crane was sized and designed to allow the Robert to lift and install offshore wind turbine generators. It will also be used for platform decommissioning, wireline, crane operations, pipe-laying, diver support platforms, workover and coiled tubing rigs.
"The 7000L provides increased capacity for the expanding range of offshore activities our customers engage in," says Charles Moses, Senior Vice President, Oil States Offshore Products. "It has the size and capacity the industry is demanding along with very sophisticated control capabilities for highly precise maneuvers."
The new crane features a state-of-the-art PLC control system with dual CPUs, a horsepower management system that matches load, speed and available horsepower across multiple function inputs. For example, it can detect if one or more of the motors are operating at maximum power and can make hydraulic system adjustments accordingly in an effort to protect the motors.
Three, 300HP electric motors support the reliability of operations by allowing full crane functionality with only two motors, thereby eliminating downtime in the event of a motor failure.
Additional crane features include:
API 2C monogrammed and ABS cargo gear-certified
500-ton capacity main hook
25-ton/50-ton dual capacity auxiliary hook
140 ft. boom length (capable of 250 ft.)
Oil States Skagit SMATCO designed main and boom hoists
Hydraulic oil filtration system with condition monitoring and alarms
"Inching Mode" reduces the speed of crane functions to a minimum to enable very precise lifts and installations
Independent dual tugger-system controls  cargo movement
Hydraulic system and equipment are primarily contained with the cone design, allowing easy access as well as environmental protection
The hydraulic system is equipped with cooling systems for 24 hour operation in up to 55C operation (131 degrees Fahrenheit)
Operator controlled boom tip camera system for load monitoring
Visitors to the 2012 Offshore Technology Conference (OTC) in Houston can learn more about the NautilusR Marine Crane product lines at Oil States Industries' OTC booth # 3125 from April 30 through May 3, 2012.
[mappress]
Offshore WIND staff, May 3, 2012; Image: Oil States