UK: Falmouth's Test Site Gets First Wave Energy Device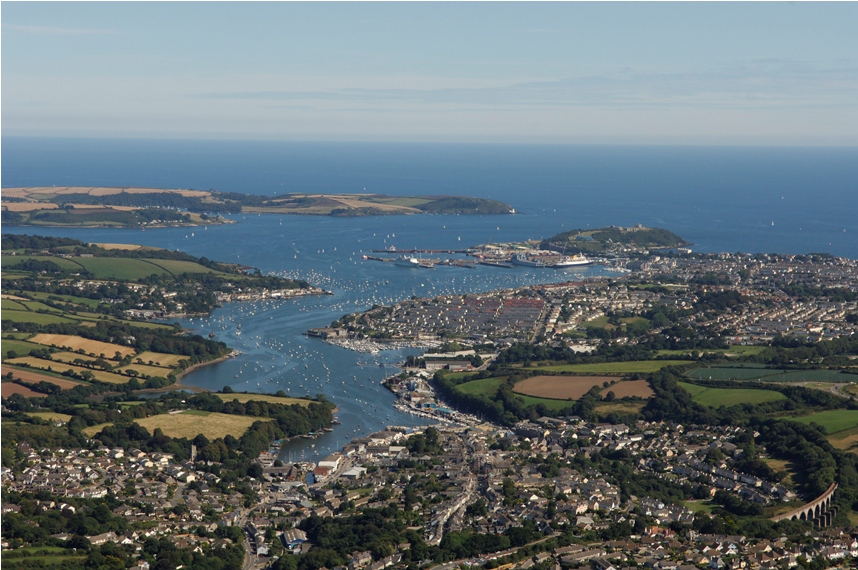 The team behind FaB Test, Cornwall's pioneering marine energy test site in Falmouth, has welcomed the first wave device to be installed in its waters.
Fred Olsen's BOLT "Lifesaver" wave energy converter, which is ultimately capable of producing clean and efficient electricity, is now being tested in the sheltered waters off FalmouthBay, with easy access to the shore.
Cornwall has cemented a growing international reputation for leadership in marine energy research and development, with the Fred Olsen installation a real success story for the industry. The device was manufactured at A&P Falmouth, one of theUK's leading shipyards, will be tested at FaB Test, part of the South West Marine Energy Park, and potentially deployed in more energetic offshore waters at the grid connected Wave Hub site off the Cornish coast near Hayle.
In January the South West was named as theUK's firstMarine Energy Park, creating a collaborative partnership between commercial and academic organisations, with the aim of speed up the progress of marine power development.
Wave and tidal energy has the potential to generate up to 27GW of power in the UK alone by 2050, equivalent to the power generated from 8 coal-fired power stations. A study commissioned by the South West RDA (Regional Development Agency) and published in 2010 calculated there are sufficient marine energy resources for commercial use within 50 km of the South West coast to deliver 9.2 Giga Watts (GW) of electricity, equivalent to the annual needs of 20% of UK households, or 5% of the UK's electricity needs by 2030.
The unique FaB Test site, which is not connected to the grid, gives developers the chance to test devices in a near shore environment that is easily accessible. Tests include investigating structural integrity, response behaviour, mooring/umbilical behaviour, subsea components, monitoring systems and deployment procedures in moderate sea conditions.
It is a stepping stone to the deployment of arrays of devices at Wave Hub, the world's largest grid-connected wave energy demonstration facility installed 16 kilometres off the north coast o fCornwall in 2010.
FaB Test was created as a partnership project between Falmouth Harbour Commissioners (FHC), Wave Hub, the University of Exeter, A&P Group, Cornwall Marine Network and Mojo Maritime, all of whom provide advice, expertise and support to the industry. The integrated test site is around a mile south of St Anthony Head and can also test floating wind energy devices.
(FHC) and The Crown Estate have signed a lease to create FaB Test, and the site has been issued with a license by the Marine Management Organisation (MMO), which allows the mooring of marine energy converter devices. The management of the site will be undertaken by a partnership between FHC and the University of Exeter.
 David Ellis, Chairman of Falmouth Harbour Commissioners, said: "The deployment of the BOLT "Lifesaver" device is an historic moment, not only for Falmouth but for the entire marine renewable sector in the South West.
 "We set up FaB Test in response to demand from industry and are proud to have been instrumental in getting this groundbreaking project up and running. It is the only example of which we are aware of a harbour authority taking out a Crown Estate lease for the purposes of testing marine energy devices – it is very unusual.
 "FaB Test means we can offer a streamlined approval process for individual devices to be deployed in an area with a range of depth and seabed types in a location that does not interfere with marine traffic.
 "The pre-consented area in Falmouth Bay is licensed to test up to three devices at a time. Judging by the high level of interest, we expect there will be a steady stream of device deployments to follow."
 Tore Gulli, Project Director, of Fred. Olsen Ltd., said: "Through the extensive marine experiences of Fred. Olsen related companies we have learned the considerable value that detailed, careful sea testing of new marine devices offers projects such as BOLT "Lifesaver". We very much welcome the initiative from Falmouth Harbour Commission, University of Exeter and the other partners to make the FaB Test a reality. We are proud to be the first user of the facility seeing our wave energy converter deployed successfully."
 Paul Weston, Marine Renewable Projects Manager, of A&P Falmouth, said: "As a company recognised for working at the forefront of the marine renewables sector, A&P Falmouth is delighted to have been involved in this exciting project with Fred Olsen over the past year.
 "Working closely with Fred Olsen, our highly skilled employees carried out the manufacture and steel fabrication of the device, while maintaining a production engineering cost analysis designed to reduce the cost of energy.
 "We believe the South West is realising its objective to become a leading region in marine renewable energy and are perfectly positioned to support the development and growth of the sector."
 Wave Hub General Manager Claire Gibson, said: "This deployment is a real milestone for Cornwall's marine energy industry and the partnership between the Falmouth Harbour Commissioners, local companies and academic expertise has been key to enabling this to happen. It reinforces the status of South West England as theUK's first Marine Energy Park. We hope the Lifesaver trials at FabTest go well and look forward to welcoming Fred Olsen at Wave Hub for grid-connected trials of an array of Lifesavers in the near future. "
Chris Pomfret, Chairman of the Cornwall and Isles of Scilly Local Enterprise Partnership, said: "Green energy and particularly realising the potential from the marine environment is a real opportunity forCornwall where we should be in the vanguard of world development. FaB Test and Wave Hub are key assets and are significant parts of the South West Marine Energy Park. It will be a great step forward if the test results are positive."
 Rob Hastings, Director of Energy and Infrastructure, The Crown Estate said: "This is excellent news for the industry. As it makes the transition from technology R&D to commercial project development, further technology testing is essential and FaB Test is playing an important role. The Crown Estate is also pleased to be working with RegenSW and other stakeholders in the south west of England to start planning for commercial-scale wave and tidal project development in the future."
[mappress]
Offshore WIND staff, April 12, 2012; Image: wavehub