Iberdrola Consortium Bids for Windfarm Projects off Brittany and Atlantic Coasts (France)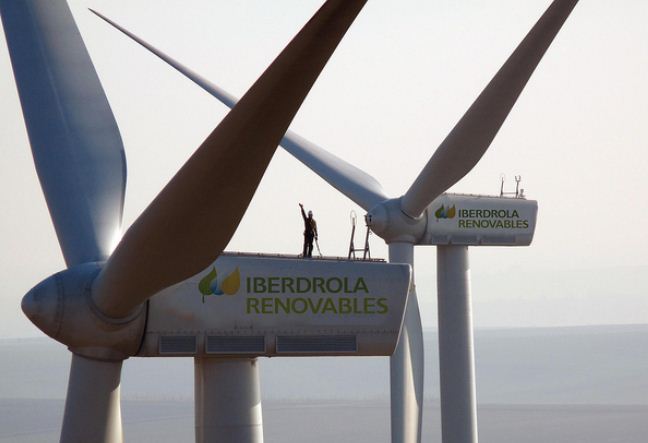 A consortium led by Iberdrola, who have their global offshore wind headquarters located in Glasgow, has announced yesterday the submission of two bids for windfarm projects off the Brittany and Atlantic coasts as part of the French Government's competition to install up to 3 gigawatts (GW) of offshore wind capacity.
The consortium includes Eole Res, specialists in the design, development, construction and operation of renewable energy projects, together with turbine manufacturer Areva, engineering and construction company Technip, and the developer Neoen Marine.
Iberdrola's Global offshore business in Glasgow is now overseeing potential projects in France, Germany, England and Scotland, with a total capacity of around 10,000MW, which could rise to nearly 11,000MW if successful in France. Of the two sites in France, the first windfarm is located in the Saint-Brieuc Bay, off the Brittany coast, and has a planned installed capacity of up to 500 megawatts (MW). The second, located off the Saint-Nazaire coast in Loire Atlantique, would have an installed power of up to 480 megawatts (MW).
The combined installed capacity of these two windfarms of up to 980 megawatts (MW) would be able to power the annual electricity needs of 1.2 million homes.
If successful, Iberdrola and Eole Res will be supported by Neoen Marine throughout project development. Areva will manufacture and install the turbines, from their new planned factory at Le Havre. Technip will conduct engineering studies and will install the foundations and the offshore wind turbines on their respective sites.
Keith Anderson, Chief Executive of ScottishPower Renewables and Iberdrola's Global Offshore Division, said "Our consortium has put in a huge amount of effort to put together two very detailed bids in response to the French Government's tender. The submission of these bids for the sites at Saint-Brieuc and Saint-Nazaire is the first stage of a major challenge, which we aim to meet with the help of our partners.
 "Engineers and project managers in our headquarters in Glasgow will have a key role in supporting the projects, and will oversee a consortium that has worldwide experience of developing major renewable energy projects and a wealth of technological expertise."
 Jean-Marc Armitano, CEO of EOLE RES, said "The submission of these two bids marks the official entry of the consortium into the competition. We are extremely confident in the quality of the bids submitted, given the full range of expertise covered by our consortium necessary to successfully implement an offshore wind farm. We hope to be able to show, thanks to these future realizations, the extent of the technological and industrial skills of the companies working in our partnership."
Winning bids are set be announced later in 2012, and the French Government has a target for the first windfarms to be operational in 2015.
[mappress]
Offshore WIND staff, January 12, 2012; Image: Iberdrola