The Netherlands: Maaskant Shipyards Receives Order for Two Seismic Research&Support Vessels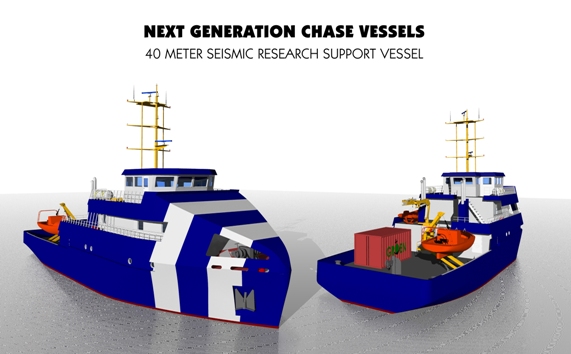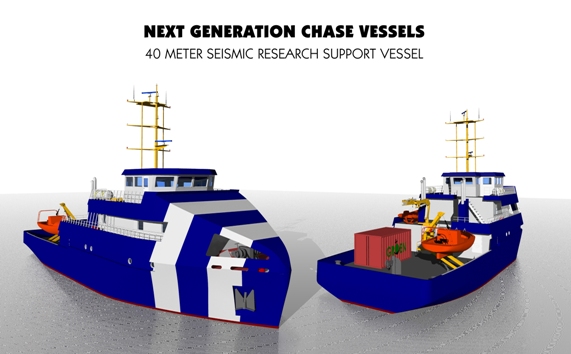 Dutch Shipping CompanyGroen has ordered two SeismicResearch&Support Vessels(SRSV's) with Maaskant Shipyards Stellendam (Netherlands), part of the Damen Shipyards Group.
Maaskant has broad experience in maintenance and repair of Offshore Support Vessels. However, an order for SRSV-newbuilds is a first.Director Frits van Dongen says: "The Groen orders are a result of our approach towards offshore vessel design and construction and we are very proud indeed."
The vessels have been designed in cooperation with Saltwater Engineering (Netherlands) to meet the needsand experiences of Shipping CompanyGroen. The vessels' all-weatherchase andsupporttasks will focus on seismicactivity research.
 Characteristics
Both SRSV's will be 40 m long with a 9.30 m beam. Two Caterpillar propulsion units of in total 1940kw (2640pk) will give thevessels adesign speed of14knots. They can be deployed worldwide andhaveaccommodation for14 people.
 Experience
Maaskant Shipyards serves dozens of ships, often owned and operated by long-time clients. The shipyard handles maintenance and repair of Offshore Support Vessels, Fishing Vessels, Guard Vessels and Standby Vessels. Recently, a 44 m beam-trawler fishing vessel, built by Maaskant in 1994, was converted to an OSV. The new seismic research support vessels will be delivered in the first quarter of 2013.
[mappress]
Offshore WIND staff, December 02, 2011; Image: damen