CIP and Andel to Jointly Bid in Danish Offshore Wind Tender
Andel and Copenhagen Infrastructure Partners (CIP) will form a consortium to cooperate on two tenders for offshore wind farms in Denmark, namely the Hesselø Offshore Wind Farm in Kattegat north of Zealand and Kriegers Flak II in the Baltic Sea.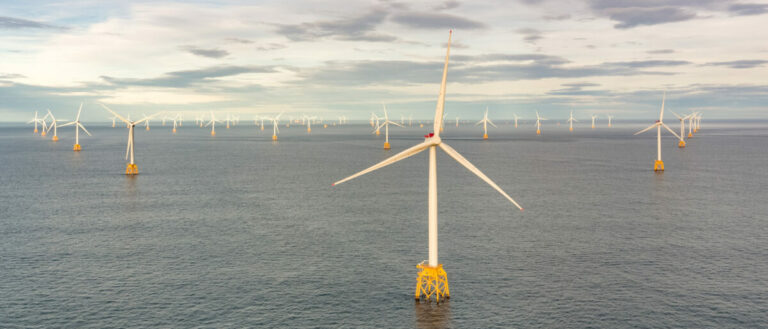 The Danish Ministry of Climate, Energy and Utilities revealed plans to auction off 9 GW of new offshore wind capacity by the end of this year in February. This target capacity originates from, among other things, the Climate Agreement on green electricity and heat from June 2022 and was concluded by a broad majority in the Danish Parliament before the general election.
"The international climate and energy crisis is a threat to our energy supply, and it is of great importance that we support the build-out of renewable energy. In our investment program up to 2035, DKK 90 billion will be invested into growth and the green transition," said Jesper Hjulmand, CEO of Andel.
"Hesselø and Kriegers Flak II are very important pieces of the puzzle that is the transition of the Danish energy system. It is of utmost importance that we keep the transition moving, and at Andel and CIP we are ready to do our part of the job," said Jakob Baruël Poulsen, managing partner at CIP.
"Andel has strong competences in operating electricity supply and trading energy in large volumes both financially and to consumers, so Andel is a partner that complements our competences very well."
The Danish authorities have appointed areas designated for the construction of offshore wind farms in the Northsea, Kattegat, and the Baltic Sea through a screening process followed by pre-investigations of the sites.
The Danish Energy Agency (DEA) is preparing for the tenders after the political agreement was reached on 30 May, securing the framework for holding the upcoming auctions for at least 3 GW of capacity at the North Sea I (Nordsøen I) area, 1 GW at Kattegat II, 1 GW at Kriegers Flak II, and 800-1,200 MW at Hesselø, as well as further 3 GW at Energy Island Bornholm's two offshore wind farms (Energy Island Bornholm I and II).
YOU MIGHT ALSO LIKE
The agreement also approved the overplanting option, allowing for the installation of more offshore wind capacity at the tendered locations than what was agreed in the climate agreement and other political agreements, which could secure as much as 14 GW of capacity if implemented at all the tendered areas.
Projects at North Sea I, Kriegers Flak II and Kattegat II have the green light for overplanting, while only a more limited overplanting can be permitted at Hesselø and Energy Island Bornholm, up to a total capacity of 1.2 GW for Hesselø and 3.8 GW for Energy Island Bornholm.
The Hesselø offshore wind farm is expected to be fully operational by 2029, at the latest.
The offshore project site is located in Hesselø Bay, some 30 kilometres from the coast of North Zealand, 30 kilometres from Anholt, and around 35 kilometres offshore Djursland.
Kriegers Flak II will have a minimum installed capacity of 1 GW and is planned to be built by 2030.

ADVERTISE ON OFFSHOREWIND.BIZ
Get in front of your target audience in one move! OffshoreWIND.biz is read by thousands of offshore wind professionals daily.
Follow offshoreWIND.biz on: