Staten Island's Waterfront Site to Become Offshore Wind Hub
New York City Economic Development Corporation (NYCEDC) has awarded a conditional designation as developer to NorthPoint Development with the goal to transform Rossville Municipal Site in Staten Island into an offshore wind port facility for manufacturing and assembling wind turbine components after development.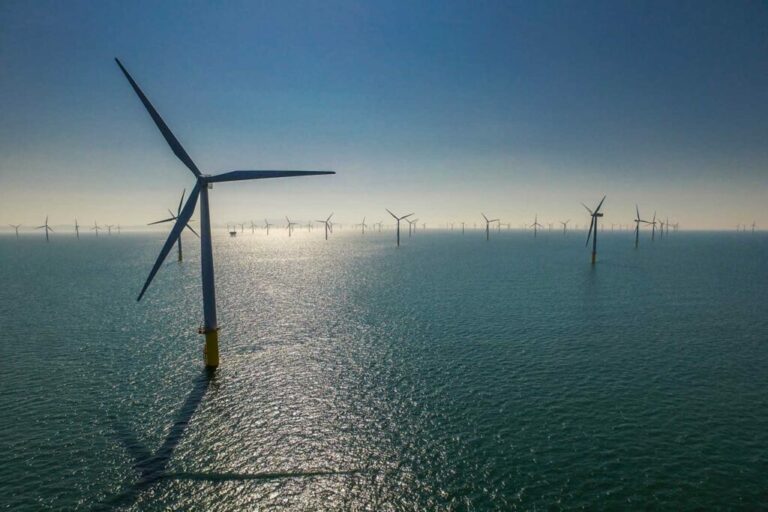 The Rossville site is a 33-acre city-owned waterfront industrial property, one of the few remaining such properties available and suitable for waterfront-dependent industrial uses in the region.
The project will be located at 2629 Arthur Kill Road and includes a historic, never used liquified natural gas (LNG) vessel tanker pier and approximately 2,000 linear feet of shoreline along the federally maintained Arthur Kill Channel and its easy access to the regional highway network are significant assets, according to NYCEDC.
Furthermore, to support the development of the offshore wind industry, the College of Staten Island will receive USD 566,000 in state funding to help train the next generation of professionals for offshore wind careers.
The funding will help students access high-quality, hands-on laboratory experiences and coursework focused on offshore wind and renewable energy, and support enhancements to three existing labs: a geology teaching lab, a power systems lab and applied mechanics lab and will build a renewable energy systems lab.
In September 2021, the city unveiled a 15-year, USD 191 million OSW vision plan to make New York a leading destination for the industry. NYCEDC said it was prepared to allocate up to USD 70 million of that investment in infrastructure on the Rossville site.
In March this year, NYCEDC released a request for proposal (RFP) for the redevelopment of the site for offshore wind-related activities with a particular focus on water-dependent manufacturing, as well as other offshore wind-related uses, including but not limited to operations and maintenance, interconnection, marshalling, and/or staging and assembly.
"Revitalizing Staten Island's West Shore is another crucial step forward in creating a nation-leading offshore wind ecosystem in New York and moves us closer to achieving the city's ambitious climate goals", said NYCEDC Chief Operating Officer Melissa Román Burch.
"Through this partnership with NorthPoint Development and CUNY, we can reach our shared commitment for sustainable development that gives a new source of clean energy and help fuel new economic activity by creating quality jobs for all New Yorkers".
According to NYCEDC, the Rossville facility will create a jobs center on the waterfront with an emphasis on good-paying manufacturing and industrial jobs, including the delivery of a comprehensive hiring and wage programme that supports local communities and creates broad-based opportunity, with a focus on opportunities for those in historically underrepresented communities.
"Today's announcements represent important milestones in our efforts to make New York City a leading destination for the rapidly growing offshore wind industry, and the central role that Staten Island plays in that", Deputy Mayor for Economic and Workforce Development, Maria Torres-Springer, said on 8 December.
Follow offshoreWIND.biz on: