Day 1 of California Floating Wind Lease Sale Ends with USD 402 Million in Bids
The US Bureau of Ocean Energy Management (BOEM) has closed the first day of bidding for offshore wind lease areas in California with USD 402.1 million in bids after 20 rounds. Today, 7 December, the race to build the first floating wind farms off the US Pacific coast will continue.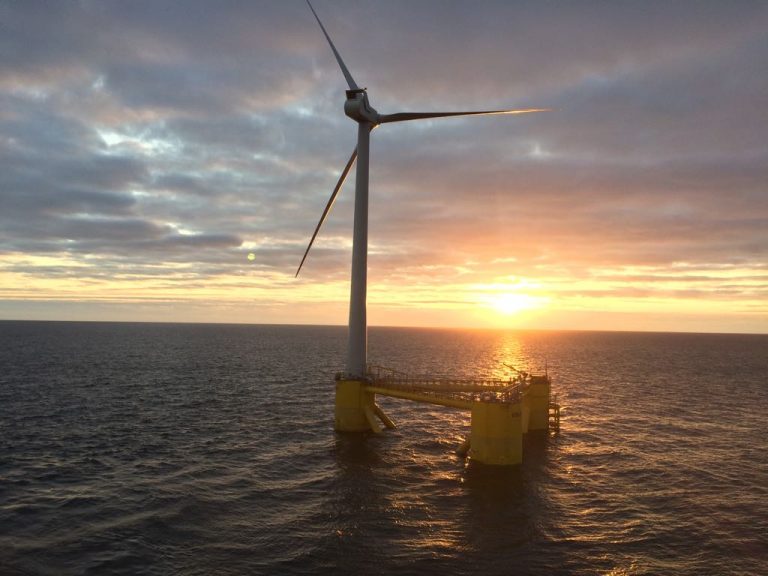 The US is auctioning off five lease areas located off northern and central California that cover approximately 373,267 acres and have a combined capacity of over 4.5 GW.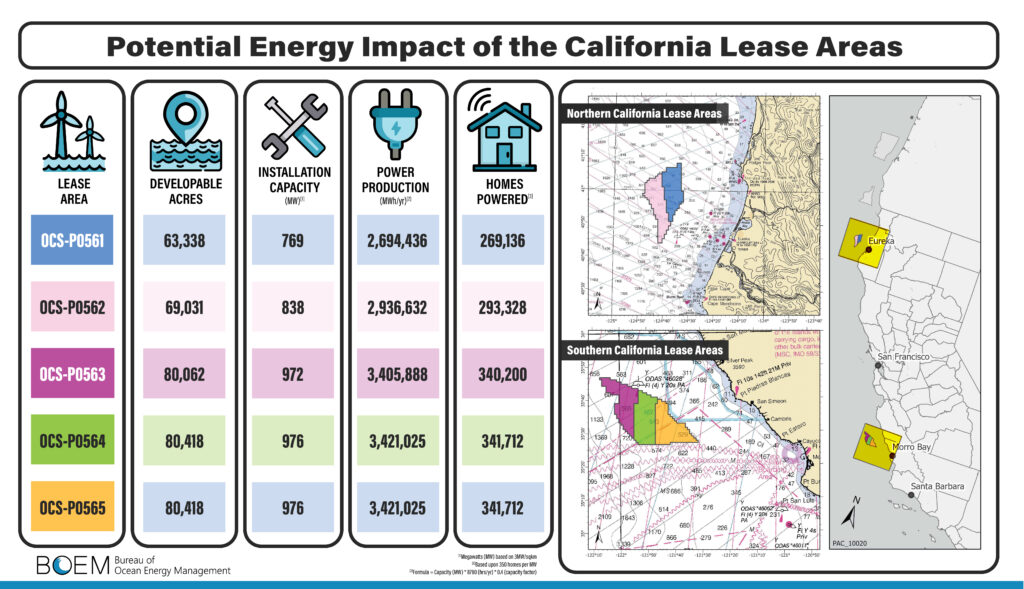 Installed capacity may end up being higher, if looking at the New York Bight lease sale as a reference point, where the lease winners later announced much higher capacity than estimated and the US Department of the Interior (DOI) itself had noted ahead of that auction that more gigawatts than forecast could be installed as offshore wind technology continues to advance.
Offshore California, the expected installed capacities are between 769 MW and 976 MW.
The two Northern California Lease Areas, near Humboldt Bay, cover 63,338 (OCS-P 0561) and 69,031 (OCS-P 0562) acres and are estimated to accommodate 769 MW and 838 MW of (floating) offshore wind capacity, respectively. The Humboldt Bay areas closed the first bidding day with bids of nearly USD 63 million and USD 79 million.
The three Morro Bay areas – each of which is around 80,000 acres big and expected to have an installed capacity of little over 970 MW – are also the most expensive, with starting bids set at around USD 8 million that have now reached between USD 75 million and USD 100 million.
The bidders in the California lease sale, the first US offshore wind auction in the Pacific and the first-ever to support floating wind technology, are not shown in BOEM's round-by-round updates. What is known so far is that 43 entities qualified for bidding, with most of them being global offshore wind and oil and gas majors.
This lease sale has been labeled as critical to achieving the Biden-Harris administration's deployment goal of 30 GW of offshore wind energy by 2030, as well as the recently announced floating wind target of 15 GW by 2035.
Follow offshoreWIND.biz on: