Construction Starts on CrossWind's Hollandse Kust Noord Offshore Wind Farm
The construction of the 759 MW Hollandse Kust Noord (HKN) offshore wind farm has commenced with the first monopile installed at the site some 18.5 kilometres off the coast of Egmond aan Zee in the Netherlands.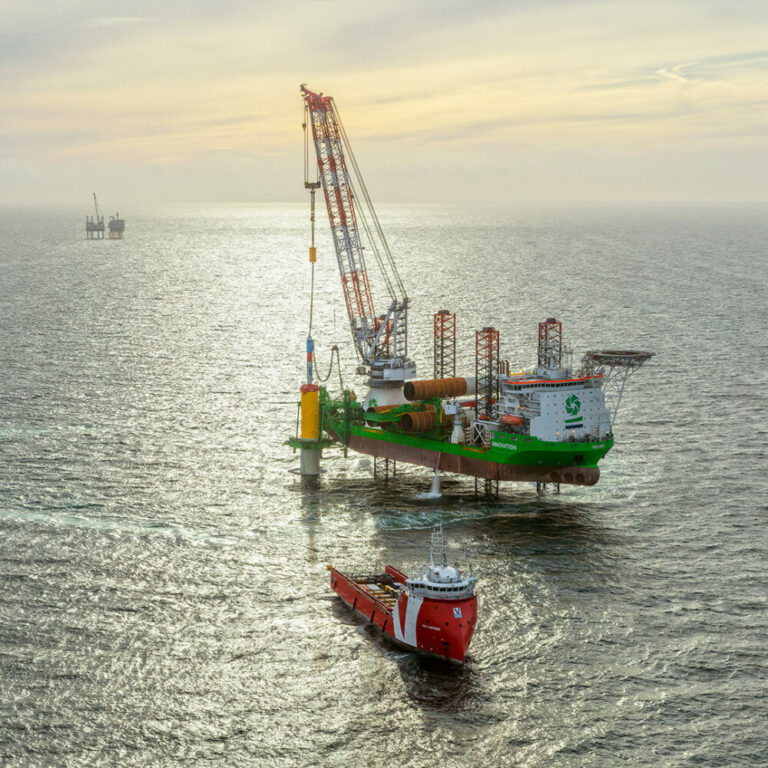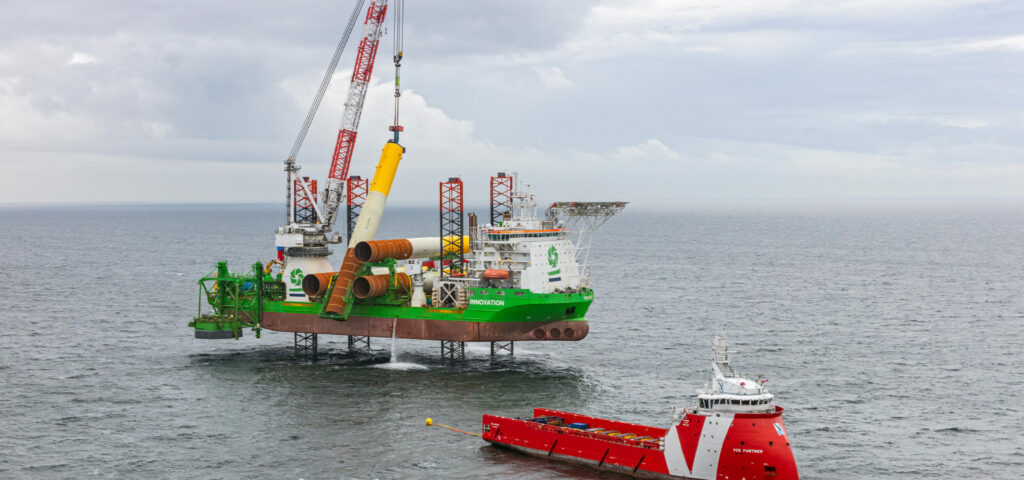 The HKN's monopiles will be installed by Van Oord for which the company was awarded a contract in 2020.
Sif Group, the company responsible for the fabrication and supply of monopiles for the project, rolled out the first two of the 70 units at the beginning of this month.
With a combined weight of 64,356 tonnes, the monopiles are designed in such a manner that they do not require transition pieces. The design is said to allow faster installation and cost reductions.
The TP-less monopiles, which are being manufactured at Sif's Maasvlakte facility in Rotterdam, will support Siemens Gamesa's SG 11.0-200 DD 11 MW wind turbines.
The installation of the monopiles is expected to be completed by mid-2023.
The project's owner CrossWind, a joint venture between Shell and Eneco, will be implementing several innovations in the construction of the wind farm, such as offshore hydrogen production and floating solar panels.
"The wind doesn't always blow equally hard everywhere. How do you ensure that green electricity can still be supplied even when wind speeds are low?", said Tjalling de Bruin, CrossWind's CEO and project director of HKN.
"Together with our partners, we are exploring five different innovations designed to meet these challenges. In this way we are trying to ensure that future offshore wind farms will form a constant power supply regardless of how hard the wind blows, and helping to keep the electricity grid stable."
In July, Shell Nederland and Shell Overseas Investments, both subsidiaries of Shell, took the Final Investment Decision (FID) to build Holland Hydrogen I, which is said to be Europe's largest renewable hydrogen plant once operational in 2025.
The hydrogen production will be powered by electricity coming from the Hollandse Kust Noord offshore wind farm which is expected to become operational in 2023, from when it will be generating at least 3.3 TWh per year.
Follow offshoreWIND.biz on: