Otary Plans Offshore Wind Bid in Belgium, Seeks Supply Chain Partners
Belgium-based offshore wind developer Otary has revealed plans to submit a bid in the upcoming tender in the country. In preparation to participate in the tender, the company is now looking for value propositions in multiple project areas to boost its proposal.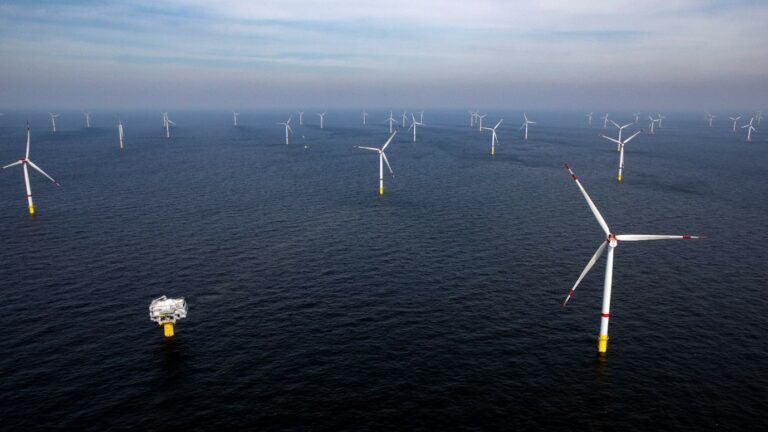 In October last year, Belgium's Council of Ministers approved a proposal to increase the capacity to be offered at the upcoming tenders for the Princess Elisabeth offshore wind zone from the initially planned 2.25 GW to between 3.15 GW and 3.5 GW, as well as the connection of the wind farms to an energy island.
The selected bidder will automatically be granted all necessary permits, based on its project proposal, according to Otary.
In preparation for the bid submission – and in order to "maintain its dominant footprint in the Belgian offshore waters" – the Belgian developer is now looking for value propositions in technological innovation, energy market trading and balancing, and sustainable maritime (building) materials.
According to the Marine Spatial Plan 2020-2026, the Princess Elisabeth zone consists of three areas: Noordhinder North, Noordhinder South, and Fairybank.
The zone covers 281 square kilometres and is located at least 32 kilometres from the Belgian coast and ten kilometres further out to sea than the already developed offshore wind farms.
Otary has already built two offshore wind farms in Belgium: Rentel and SeaMade.
The Rentel wind farm is located approximately 40 kilometres off the coast of Oostende and features 42 Siemens Gamesa 7.35 MW wind turbines which can generate around 1 TWh of electricity annually on average.
The 309 MW wind farm has been fully operational since January 2019.
The 487 MW SeaMade project, which comprises the 252 MW Seastar and the 235 MW Mermaid wind farms, has been operational since 2020 and was inaugurated last year.
The wind farm, located 50 kilometres off the Belgian coast in the North Sea, consists of 58 Siemens Gamesa 8.4 MW wind turbines.
Follow offshoreWIND.biz on: