Equinor Advances UK Offshore Wind Farm Extension Projects
Equinor has applied to the UK's Planning Inspectorate for permission to build extensions to both the Sheringham Shoal and the Dudgeon offshore wind farms situated off the North Norfolk coast.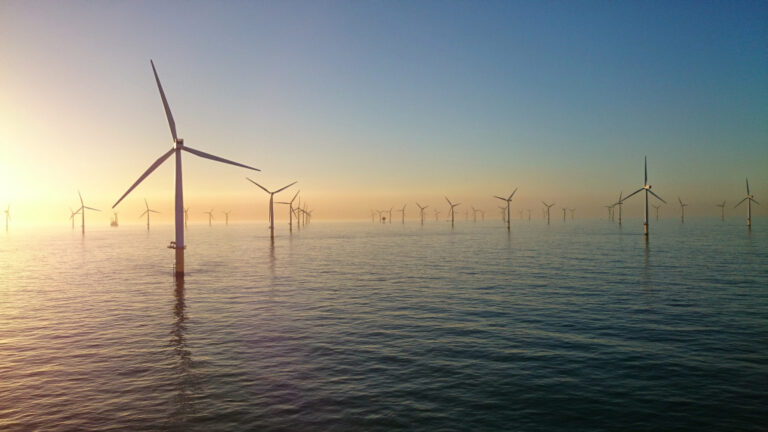 Equinor's Development Consent Order (DCO) submission for the Sheringham Shoal Extension Project (SEP) and the Dudgeon Extension Project (DEP) comprises a detailed description of the projects together with plans, environmental assessments, and other supporting documents related to the offshore wind farms and associated transmission system needed to enable the new wind turbines to be connected to the National Grid network at the Norwich Main substation in South Norfolk.
The DCO application Equinor has submitted is said to provide for an integrated transmission system, as well as separate grid connections for each project, within the same overall onshore footprint. It is Equinor's preference to deliver the integrated grid connection as long as the necessary regulatory changes are in place to facilitate this, the developer said.
"Our work on these two projects started over 3 years ago, so today is, of course, a significant milestone in the continuing development of SEP and DEP," Equinor's Project Director Kari-Hege Mørk said.
"However, it is also a milestone for the offshore wind industry, as it is the first time two offshore wind farms in the UK are being proposed with an integrated transmission system, including a single point of connection to shore. SEP and DEP has been identified as a Pathfinder project, enabling learnings for regulators and the offshore wind industry, and delivering additional renewable energy in line with the Government's recently published British Energy Security Strategy."
The Planning Inspectorate now has 28 days to decide whether the DCO application is sufficient to be accepted for examination.
Upon such acceptance, a statutory consultation will be undertaken prior to examination which provides SEP and DEP stakeholders, including members of Norfolk's coastal and inland communities, with the opportunity to formally review and comment on Equinor's plans in the accepted application.
SEP and DEP were recently confirmed by the UK Energy Minister as a 'Pathfinder' project under Ofgem's on-going Offshore Transmission Network Review (OTNR), providing a near-term opportunity for better offshore transmission planning.
'Pathfinder' projects are identified as projects that have the potential to deliver benefits on better coordinated offshore transmission systems in the near-term and provide important learnings for the other parts of the OTNR process.
Having been identified as a 'Pathfinder' project, SEP and DEP will continue to engage with the Department for Business, Energy and Industry Strategy (BEIS) and its other OTNR partners to address regulatory and policy challenges related to delivering this combined approach, Equinor said.
"The industry is working with Government, regulators and communities to find new ways of connecting offshore wind farms more quickly and with fewer local impacts," Dan McGrail, CEO of Renewable UK, said of the SEP and DEP projects.
"This first Pathfinder project is an important step in upgrading the grid so that we can provide cheap renewable power to consumers. Offshore wind has a major role to play in boosting our energy security and over 85% of people in East Anglia support developing this technology."
SEP and DEP are being developed after being selected by the Crown Estate in 2018 to progress to the award of rights together with several other extension projects.
The projects will double the capacity of the existing Sheringham Shoal and Dudgeon offshore wind farms to around 1.4 GW in total, providing renewable energy to power an additional 785,000 UK homes.
Follow offshoreWIND.biz on: