AvenHexicon's Floating Wind Projects in Italy Moving Through Public Consultation Process
After the 1.2 GW floating wind project, proposed to be built by Hexicon and Avapa Energy in the Strait of Sicily, was published for public consultation, Hexicon revealed it had applied for maritime concessions for five floating offshore wind farms in Italy through the joint venture with Avapa.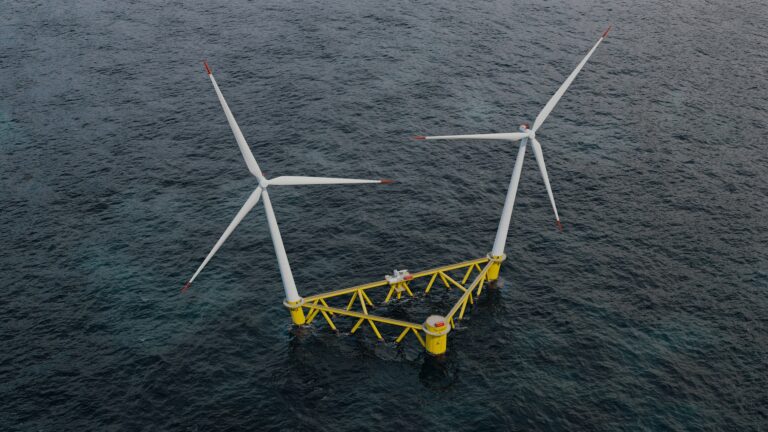 The joint venture applied for a 30-year concession for the 1.2 GW project in the Strait of Sicily with the Italian Ministry of Infrastructure and Sustainable Mobility on 24 June. Project plans were then put to public consultation on 1 August by a local port in Agrigento, off whose coast the floating wind farm would be built.
Some two weeks later, the same was done for a concession AvenHexicon requested for a site off Porto Torres in Sardinia, where it plans to develop a 1,350 MW floating wind project featuring 25 MW turbines.
The application for this concession was submitted on 5 July.
The AvenHexicon joint venture, established by the two companies last year, is currently in the process of developing five sites situated around the coasts of Sicily, Sardinia, and Puglia, according to Hexicon, who also said the joint venture applied for grid connections for all five sites earlier this year.
"This is certainly the first step in the positive and constructive process that we are prepared to follow to complete the permitting process with full involvement of all concerned stakeholders – from local communities to industrial groups, environmental groups, and the transmission network operator", said Alberto Dalla Rosa, CEO at AvenHexicon.
With a large coastline and good wind resources, especially in the deep waters of the Mediterranean Sea, Italy has strong potential for floating wind, Hexicon said in a press release on 10 August.
The company further added that, with the Italian government signaling an ambition to take measures to speed up the processes for renewable energy projects to faster cut dependence on Russian gas, the market is ready to meet the rising demand.
"Hexicon is active in several countries with multiple development sites, Italy being one of them. The signals are strong from the authorities, so it is full speed ahead for all projects in the area. We will continuously submit applications for all our sites in the near future and have great dedication in moving the process along", said Marcus Thor, CEO at Hexicon.
Follow offshoreWIND.biz on: