Existing End-of-Life Blades Are Recycled into Cement. Next-Gen Ones Could Become Gummy Bears
Researchers at the Michigan State University have developed new composite material for wind turbine blades that can be recycled into, among other things, sweet treats such as gummy bears.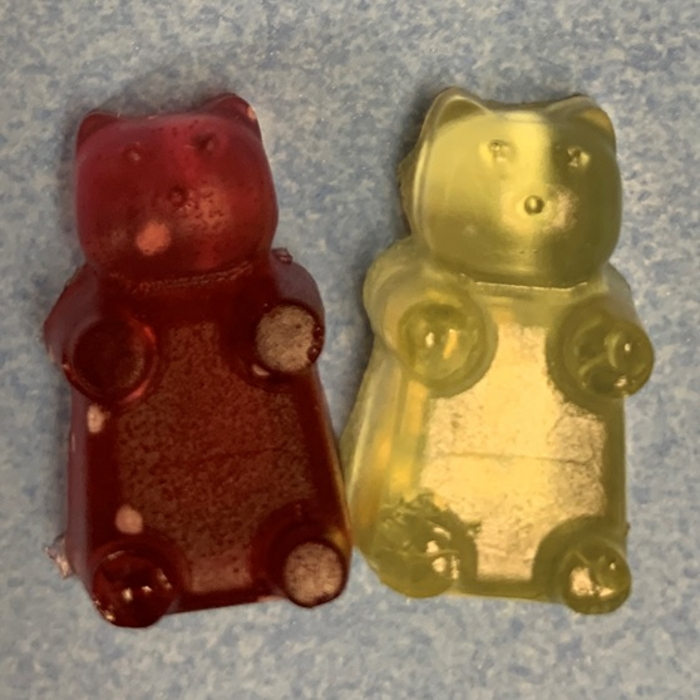 This adds to the momentum within the industry which, along with the reuse of other wind turbine components, is recycling existing end-of-life blades into products such as cement and launching new fully recyclable blades.
The new material that Michigan State University's scientists made is thermoplastic resin that combines glass fibers with a plant-derived and a synthetic polymer.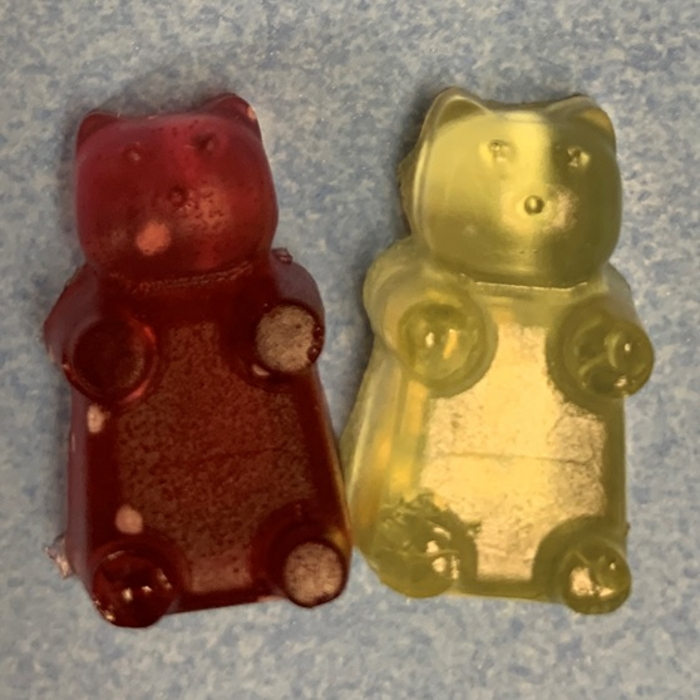 Panels made of this thermoplastic resin were strong and durable enough to be used in turbines or automobiles, according to a press release from the American Chemical Society (ACS), at whose fall meeting the researchers presented their work.
The material can be recycled and recast into new products of the same type, meaning new wind turbine blades could be made out of the old ones.
The resin can also be used for a variety of other applications through different recycling processes, from household objects such as countertops and sinks to candy such as gummy bears.
"The beauty of our resin system is that at the end of its use cycle, we can dissolve it, and that releases it from whatever matrix it's in so that it can be used over and over again in an infinite loop", said John Dorgan, Ph.D., who presented the work at the ACS meeting. "That's the goal of the circular economy".
Making gummy bears out of wind turbine blade resin came as a result of the researchers' work on digesting the thermoplastic resin in an alkaline solution, which also produced potassium lactate, which can be purified and made into candy and sports drinks.
"We recovered food-grade potassium lactate and used it to make gummy bear candies, which I ate", John Dorgan said.
"A carbon atom derived from a plant, like corn or grass, is no different from a carbon atom that came from a fossil fuel. It's all part of the global carbon cycle, and we've shown that we can go from biomass in the field to durable plastic materials and back to foodstuffs".
Destiny of Old Blades: Landfill Bans and Cement
According to the consortium behind the DecomBlades project launched in Denmark last year, today 85 to 95 per cent of a wind turbine can be recycled, but cost-efficient recycling of composite materials used for blades remains a challenge.
The consortium behind the project gathers some of the wind energy industry's biggest commercial and scientific names, including Ørsted, Vestas, Siemens Gamesa, and GE's LM Wind Power, which also launched their own separate recycling goals and announced landfilling bans.
Around the same time WindEurope called for the blade landfilling ban last year, Ørsted announced a ban for its own projects and committed to either reuse, recycle, or recover 100 per cent of the blades coming from repowering or end-of-design-life decommissioning of its wind farms.
The developer said that, so far, it had decommissioned only one offshore wind farm, Vindeby in Denmark, the world's first offshore wind farm – and reused all the blades from the eleven wind turbines.
A few months later, Vattenfall joined in by committing to a landfill ban on decommissioned wind turbine blades, effective immediately, and to an increase in blade recycling rate over the next decade.
Wind turbine and blade manufacturers have also committed to their own recycling targets, with Vestas and LM Wind Power launching zero-waste strategies and working on the development of fully recyclable blades, and Siemens Gamesa producing first such blades and mounting them on an offshore wind turbine.
As for the existing (old) blades, project developers and wind turbine manufacturers have found a few ways to recycle them, most notable being turning the blades into cement, as told to offshoreWIND.biz by Jonas Pagh Jensen, Siemens Gamesa's Sustainability Programme Manager, in November last year.
To reach the cement makers, wind energy companies having old blades to recycle work both with local partners in countries where they operate wind farms, as well as with those across borders.
For the companies producing cement, the advantage of using the old blades is twofold. Namely, the organic content from the material in existing blades can replace coal that the companies use to power the manufacturing process, while the mineral content of the blades replaces sand and clay in cement.
In December 2020, GE Renewable Energy signed a multi-year agreement with Veolia North America (VNA) to recycle blades removed from its onshore turbines in the US and used the recycled materials in cement manufacturing.
A year later, Siemens Gamesa sent 81 blades from its wind farms in Finland to the cement giant Holcim in Germany, where they were recycled into cement and used as fuel to power the manufacturing.
Follow offshoreWIND.biz on: