Ørsted Vows Not to Use Wind Turbine Blade Landfilling
Ørsted has announced a ban on the landfilling of wind turbine blades and has committed to either reuse, recycle, or recover 100 per cent of the blades coming from repowering or end-of-design-life decommissioning of its offshore and onshore wind farms.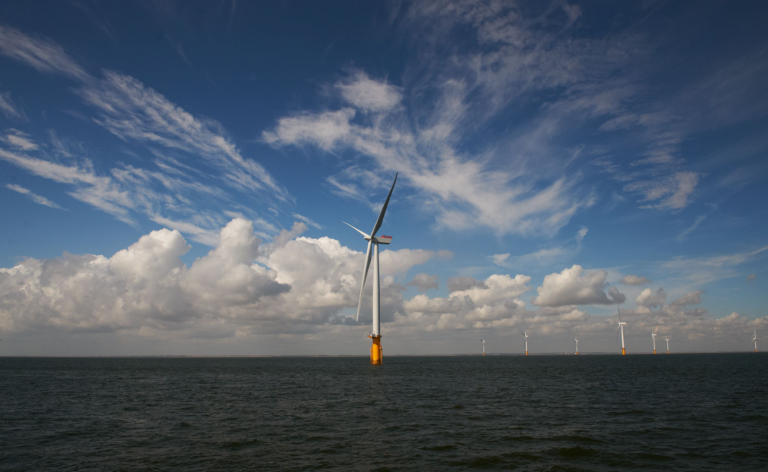 As part of its new sustainability strategy and work towards achieving a carbon-neutral footprint by 2040, the company has also set a goal that no later than 2030, all new projects commissioned must have a net-positive biodiversity impact.
Since recycling of wind turbine blades still remains a challenge, Ørsted said that it would not use landfilling for decommissioned blades, should the challenge with recycling take longer to solve than anticipated. Instead, the company will temporarily store the blades.
"I hope that our commitment will inspire others which will help to bring scale to the market for recycling solutions of wind turbine blades, thereby accelerating the cost-out journey of the alternatives to landfilling, and help boost the already ongoing innovation in the wind energy supply chain on how to design to avoid waste", said Mads Nipper, Ørsted's CEO.
Up until now, Ørsted has only decommissioned the offshore wind farm Vindeby in Denmark. The company reused all the blades from the eleven wind turbines.
The developer said that, with its new target of installing 30 GW of offshore wind and 17.5 GW of onshore energy production by 2030, it had a responsibility to help find solutions to the challenge of recycling blades.
Earlier this year, Ørsted was reported as being part of the cross-sector DecomBlades consortium seeking to investigate and develop solutions to recycle the composite material in wind turbine blades.
The DecomBlades project focuses on three specific processes: shredding of wind turbine blades such that the material can be reused in different products and processes; use of shredded blade material in cement production; and, finally, a method to separate the composite material under high temperatures, also known as pyrolysis.
Today, 85 to 95 per cent of a wind turbine can be recycled, but cost-efficient recycling of composite materials remains a challenge. On a global scale, an estimated 2.5 million tonnes of composite materials are currently in use in wind turbines.
Sustainable, widely-available and cost-effective recycling solutions for composite materials will support the wind power industry – and other composite manufacturing industries – in the transition to a circular economy, according to the DecomBlades consortium.