ScotWind Project Awards GBP 3 Million in Contracts, GBP 5 Million More Under Procurement
Fred. Olsen Seawind and Vattenfall, the joint venture partners behind the Mara Mhòr floating offshore wind project, have awarded over GBP 3 million (approximately EUR 3.6 million) in development contracts with Scottish-based suppliers, the companies announced as they hit the milestone with the latest contract being awarded to Glasgow-based GoBe Consultants.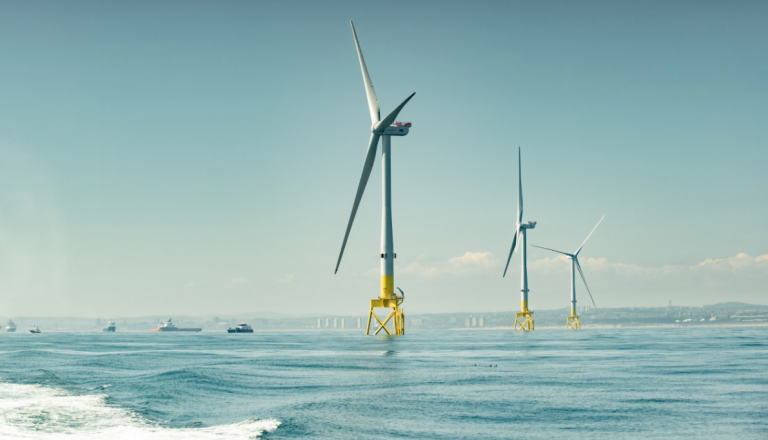 GoBe Consultants, part of the Apem Group, will deliver the Environmental Impact Assessment (EIA) for the proposed project.
The company will undertake the Habitats Regulation Assessment as well as the EIA while being supported by Land Use Consultants' Scottish Planning team for the onshore elements of the project.
Detailed analysis is now underway to select a foundation design and floating turbine appropriate for the site conditions and fit for the local supply chain.
A further GBP 5 million (almost EUR 6 million) are currently under procurement, Fred. Olsen Seawind says, as the partners progress the plans for the offshore wind project, with the preparation of the EIA Scoping Report and baseline assessment work currently underway.
Fred. Olsen Seawind and Vattenfall won the rights, in the recent ScotWind auction, to develop an offshore wind farm site located 67 kilometres off the Scottish east coast, where they plan to build a floating wind farm with a capacity of up to 798 MW.
The joint venture started gathering local suppliers for their ScotWind project in 2021 by signing three Memorandum of Understanding (MoUs) with Orkney offshore service providers, Green Marine and Leask Marine, and Orkney Harbour Authority.
The MoUs were signed with the goal to facilitate the development of local suppliers, enable the creation of highly skilled jobs, and maximise the opportunities that offshore wind can bring to the area, according to the developers.
Combining decades of industry experience, it is intended that the Mara Mhòr Offshore Wind Farm project provides tangible benefits to local communities as well as investment in the Scottish supply chain, the Mara Mhòr partners said.
Follow offshoreWIND.biz on: