Kaskasi Offshore Wind Farm Hooked to HelWin Beta Platform
TenneT has connected RWE's Kaskasi II offshore wind farm to the HelWin Beta platfrom, the heart of the HelWin2 high-voltage direct current (HVDC) offshore grid connection in the German North Sea.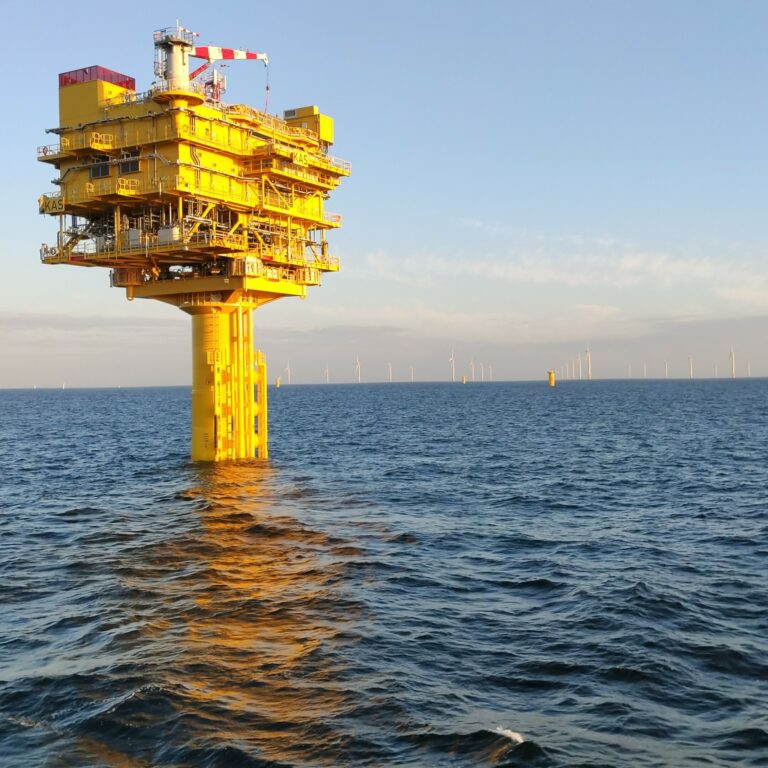 Kaskasi II, located 35 kilometres north of the island of Heligoland, is currently under construction with the wind turbine installation work to commence soon.
The 342 MW offshore wind farm will comprise 38 Siemens Gamesa wind turbines, each with an output of up to 9 MW, which are expected to be put into operation by the end of this year.
Its offshore substation, now linked with the HelWin Beta platform, was installed this March.
The cable for the connection was supplied by the China-based subsea cable manufacturer Zhongtian Technology Submarine Cable (ZTT), whom TenneT commissioned in 2020 for two offshore wind links in Germany: Kaskasi and Gode Wind 3.
For Kaskasi II, ZTT delivered two cable systems with a conductor cross-section of 630 square millimeters that will transport electricity between the wind farm's transformer station and HelWin beta via the five-kilometer long route.
The HelWin2 HVDC transmission system, which has a capacity of 690 MW, runs from the HelWin Beta converter station to the landing point in Büsum via 85 kilometres of submarine cable. From Büsum, 45 kilometres of underground cable is installed to connect to the converter station in Büttel in Schleswig-Holstein.
The HelWin Beta offshore converter platform is a subsidiary platform of HelWin Alpha, the centrepiece of the grid connection HelWin1. The two platforms are only about 20 metres apart and are directly connected by a bridge, allowing the helicopter deck and the crew accommodation to be shared.
Follow offshoreWIND.biz on: