Cadeler to Install East Anglia Three Wind Turbines
Cadeler has signed a Vessel Reservation Agreement with ScottishPower Renewables for the transportation and installation of 95 wind turbines for the 1.4 GW East Anglia Three offshore wind farm.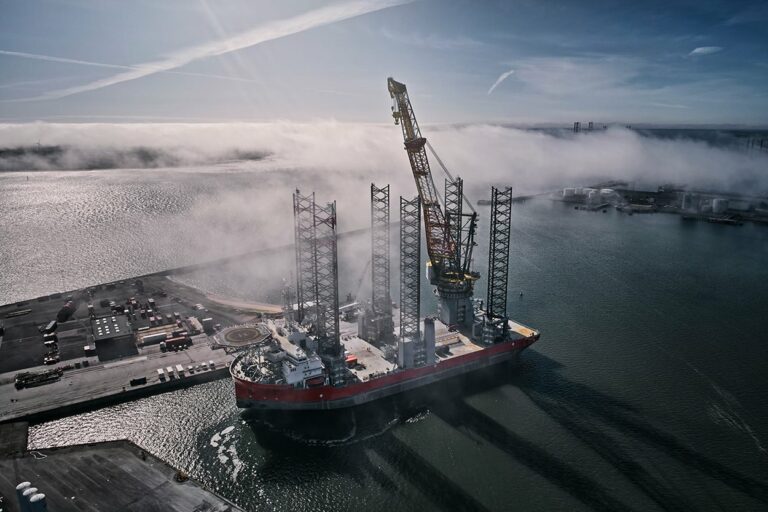 In February 2021, ScottishPower Renewables selected Siemens Gamesa as the preferred bidder to supply and install 14+ MW wind turbines on East Anglia Hub, including East Anglia Three, East Anglia One North, and East Anglia Two.
For the latter two, ScottishPower Renewables has also signed Preferred Bidder Agreements with Cadeler, with the total value of these agreements ranging from EUR 90 million to EUR 225 million.
The wind turbines on the first project, East Anglia Three, will be installed in 2026.
The contract for the first offshore wind farm of the East Anglia Hub follows the announcement of results of the UK's latest Contracts for Difference (CfD) round, which saw the 1.4 GW East Anglia Three being one of the five offshore wind projects being awarded CfDs.
For the East Anglia Hub project, Cadeler will deploy both one of its O-class vessels (Wind Osprey or Wind Orca) featuring the new crane, as well as one of the two newbuild X-class vessels.
The company is currently in the process of building two new X-class vessels and aims to have the first newbuild ready for operation by the second half of 2024.
"The East Anglia Hub is a massive and highly ambitious project that paves the way for the largest order we have ever had in the history of Cadeler in terms of size and scale. Our new fleet are being built with exactly these large-scale projects in mind, and it feels great to be able to see our teams showcase their experience, while putting our new vessels to good use and show their true potential", said Mikkel Gleerup, CEO of Cadeler.
ScottishPower Renewables' East Anglia Hub project is valued at GBP 6.5 billion (around EUR 7.7 billion).
East Anglia Three is located approximately 70 kilometres from shore in the Southern North Sea.
The 800 MW East Anglia One North and the 900 MW East Anglia Two, which received Development Consent Orders (DCOs) in April, are located 36 kilometres and 37 kilometres from its nearest point to the Port of Lowestoft, respectively.
East Anglia One North is planned to have up to 67 turbines and East Anglia Two could comprise 75 wind turbines.
Construction of the 3 GW East Anglia Hub is expected to commence in 2023, with completion in 2026.
Follow offshoreWIND.biz on: