Siemens Gamesa Adds 913 MW Borkum Riffgrund 3 to Firm Orders
Siemens Gamesa has received a firm turbine order from Ørsted for the 913 MW Borkum Riffgrund 3 offshore wind farm in the German North Sea.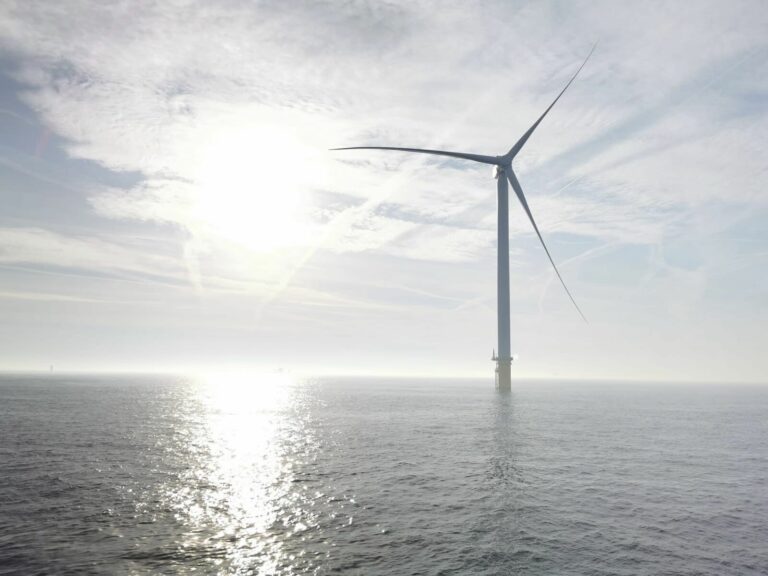 The firm order includes the supply of 83 SG 11.0-200 DD offshore wind turbines and a
multi-year service contract, the turbine maker said.
The installation work is scheduled for 2024, with commissioning expected in 2025.
The SG 11.0-200 DD offshore wind turbine features a 200-meter diameter rotor utilizing the 97-meter long Siemens Gamesa B97 IntegralBlade. The B94 blade design has been re-used and extended to reach the new length, whereas the generator capacity remains at 11MW, as known from the SG 11.0-193 DD Flex.
The upgraded machine with the 200-meter diameter rotor provides an increase of 9 per cent in Annual Energy Production compared to the SG 10.0-193 DD offshore wind turbine with a 193-meter diameter rotor, Siemens Gamesa said.
"We are delighted to be again partnering with Ørsted in another important offshore project. This huge wind power plant featuring our SG 11.0-200 offshore Direct Drive machines will provide both clean green energy to more than one million households for decades to come, and alsomake a significant contribution towards energy security for Germany," said Marc Becker, CEO of the Siemens Gamesa Offshore Business Unit.
The Borkum Riffgrund 3 wind farm is owned by Ørsted (50 per cent) and Glennmont Partners (50 per cent).
As part of the agreement, Ørsted will construct the wind farm under a full-scope EPC contract, perform operations and maintenance services for 20 years, and provide a route to market for the power and green certificates generated by Borkum Riffgrund 3.
The developer has already signed corporate power purchase agreements (CPPAs) for Borkum Riffgrund 3 for a total of 786 MW with Covestro (100 MW), Amazon (350 MW), REWE Group (100 MW), BASF (186 MW), and Google (50 MW) to support the final investment decision by creating a large degree of revenue certainty for Borkum Riffgrund 3.
Ørsted is also developing the 242 MW Gode Wind 3 wind farm offshore Germany in parallel with Borkum Riffgrund 3. This wind farm will feature the same turbine model.
Cadeler will transport and install the turbines on both wind farms.
Follow offshoreWIND.biz on: