Massachusetts to Invest USD 100 Million in Offshore Wind Ports
Massachusetts's Baker-Polito Administration has announced its plans to invest USD 100 million to support offshore wind ports in Salem, New Bedford, and Somerset.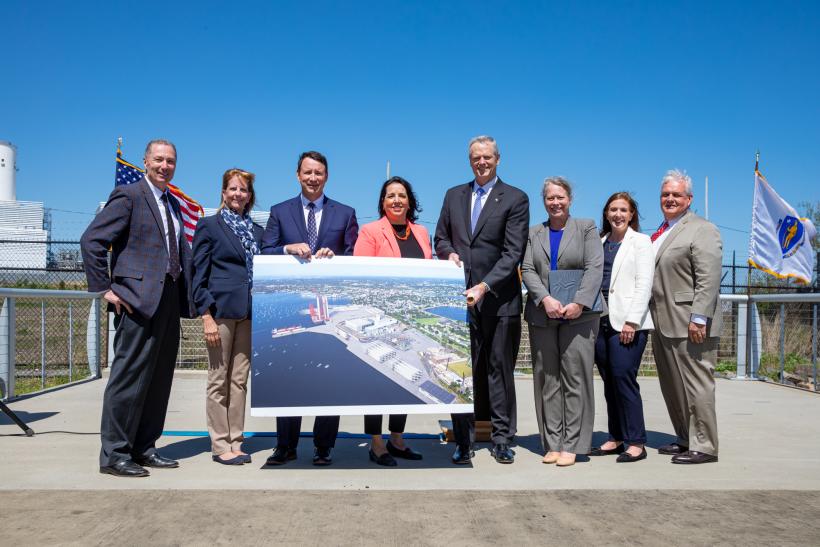 Governor Charlie Baker made this announcement on 18 May in Salem at the site of what will be Massachusetts' second offshore wind port.
The investment is part of the government fiscal year supplemental budget for 2022 and follows the announcement from September 2021, when the Administration unveiled plans to allocate USD 100 million from federal COVID relief funding to critical port infrastructure to support offshore wind development.
"The Baker-Polito Administration continues to take a forward thinking approach to achieve the Commonwealth's clean energy and environmental goals. The filing of this FY22 Supplement Budget will deliver important funds to several ports, which serve critical roles in advancing and supporting the Commonwealth's offshore wind projects," said Energy and Environmental Affairs Secretary Beth Card.
Last year, Vineyard Wind entered into an agreement with the City of Salem and Crowley Maritime Corporation to establish Salem Harbor as the state's second major offshore wind port.
As part of the Commonwealth Wind project, the site is said to be used for turbine assembly and staging activities, utilizing the site to store and assemble components such as blades, nacelles, and tower sections, as they're prepared for offshore installation.
"Investment in port infrastructure is critically important to not just the success of the offshore wind industry but also to reaching our carbon pollution reduction targets and advancing the goals of vital port communities," said Rachel Pachter, CDO of Vineyard Offshore.
"With today's announcement, Governor Baker is making it clear that Massachusetts will continue to play a leading role in the build out of this industry."
The Port of New Bedford is home to the New Bedford Marine Commerce Terminal which is a 29-acre heavy lift facility designed to support the construction, assembly, and deployment of offshore wind projects.
A couple of months ago, Foss Maritime announced the development of the New Bedford Foss Marine Terminal at the Port of New Bedford.
In Somerset, there are currently concrete plans made by Prysmian, which include the transformation of a now-closed coal-fired power plant into a USD 200 million offshore wind cable factory.
Follow offshoreWIND.biz on: