RIDG Signs Its First Offshore Wind Seabed Agreement
Renewable Infrastructure Development Group (RIDG), TotalEnergies, and Corio Generation have signed an option agreement with Crown Estate Scotland for their 2 GW offshore wind project, West of Orkney Windfarm, which was selected in the ScotWind leasing round at the beginning of this year.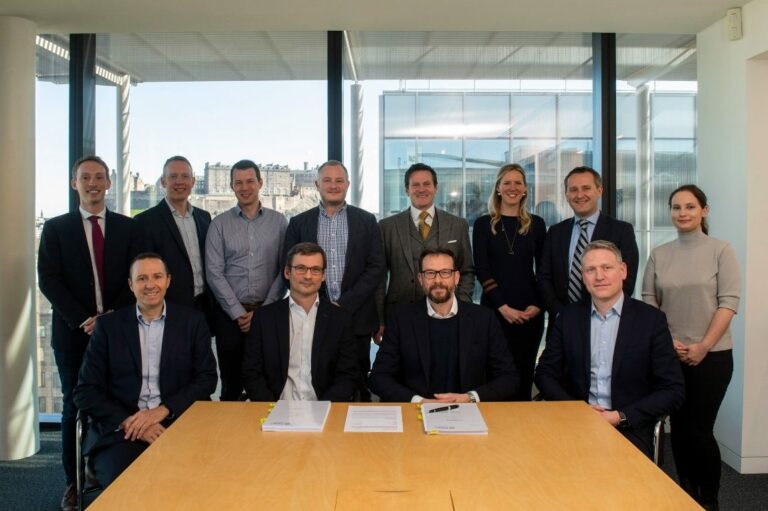 "This is a significant milestone for RIDG as it represents our first offshore wind seabed agreement. We set up RIDG specifically to identify and develop highly competitive projects and are therefore delighted to be taking that business model forward in our home market with such great partners", said Jack Farnham, Development Director at RIDG.
According to RIDG, signing the option agreement follows over five years of work on the site by the company and provides the security necessary for the project team to focus on development activities.
The 2 GW wind farm, located 30 kilometres off the west coast of Orkney and planned to start operation by 2029, represents potentially more than GBP 4 billion (approximately EUR 4.8 billion) of investment and could deliver renewable power to a green hydrogen production facility at the Flotta Terminal, called Flotta Hydrogen Hub.
For the development of the green hydrogen production plans, the consortium has teamed up with the terminal owner Repsol Sinopec and Uniper, with the proposal also supported locally by the European Marine Energy Centre (EMEC) Hydrogen.
TotalEnergies joined the consortium in June 2021 and three months later the partners informed they had submitted a bid for a 2 GW offshore wind project in an area west of the Orkney Islands.
The consortium said in September 2021 that it had already carried out extensive site investigations, including birds, marine mammals and near-shore geophysical surveys, and finalised a grid connection agreement with National Grid that will enable the project to commence generation in 2029.
The consortium behind West of Orkney Windfarm was established by Macquarie's Green Investment Group (GIG) and RIDG, with TotalEnergies joining later on. Last month, Green Investment Group announced plans to launch Corio Generation, a new specialist offshore wind business that will operate on a standalone basis and take projects from origination, through development and construction, and into operations.
Follow offshoreWIND.biz on: