RWE Signs Thor Concession Agreement with Danish State
After winning the tender for the construction and operation of the 1 GW Thor offshore wind farm last month, RWE has now signed a concession agreement with the Danish Energy Agency (DEA) and the Danish Government.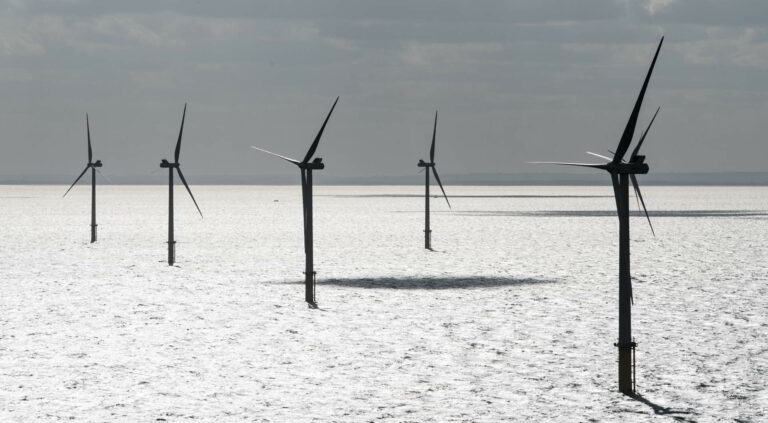 The concession grants RWE the right to build and operate the offshore wind farm for 30 years, during which time the project will also generate income for Denmark, instead of requiring subsidies itself – making this the first offshore wind farm in the world to be built with payments to the state, according to the DEA.
Namely, with the expected electricity prices from 2026 onwards, when Thor is scheduled to produce first power, RWE is anticipated to have paid the state DKK 2.8 billion (around EUR 376 million) within only a few years. After that, in practice, there will be no financial balance between the state and the bid winner, and the wind farm will be run on purely commercial terms, without support, for the rest of its 30-year lifespan.
Total investment costs for the Thor project have been estimated at DKK 15.5 billion (approximately EUR 2.1 billion), including the offshore wind farm and the connection to the grid, which will be built without State aid.
Once it is fully commissioned in 2027, the 1 GW project will become Denmark's largest offshore wind farm and will be capable of producing enough green electricity to supply the equivalent of more than one million Danish households.
RWE, through the project company Thor Wind Farm I/S, was announced as the winner of the Danish tender for the Thor offshore wind farm at the beginning of December 2021.
The tender was decided by a lottery draw since more than one bidder had offered to build the Thor offshore wind farm to the maximum capacity of 1,000 MW at the minimum price of DKK 0.01/kWh.
The competitive tendering procedure started in January 2021, when the Danish Energy Agency pre-qualified six companies and consortia to bid for the Thor offshore wind farm, which was tendered with a capacity from 800 MW to 1,000 MW: Ørsted; Vattenfall; a consortium of Total and Iberdrola; RWE-owned Thor Wind Farm I/S; a joint venture of SSE Renewables and Thor OFW K/S, which is owned by Copenhagen Infrastructure IV Thor OFW ApS and Andel Holding; and Swan Wind P/S, a joint venture between Eneco and European Energy.
The developers then had until mid-March to submit their preliminary bids. The call for final bids was then issued in August and remained open until November 2021.
On 25 November 2021, the DEA reported that more than one bidder had offered to build the Thor offshore wind farm to the maximum capacity at the minimum price and that the tender would therefore be decided by a lottery draw, which was in accordance with the tender specifications.
Follow offshoreWIND.biz on: