Vattenfall Greenlights Danish Offshore Wind Farms
Vattenfall has taken the final investment decision for Vesterhav Syd and Vesterhav Nord, adding 344 MW of electricity capacity to the Danish energy system towards 2023.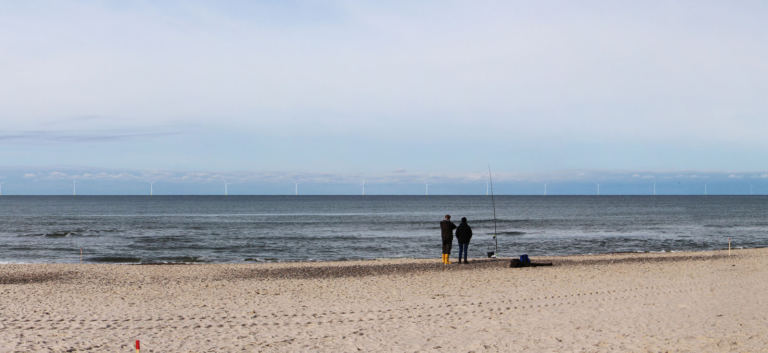 With the final investment decision at a value of EUR 769 million, Vattenfall and its suppliers will initiate the last stage of the development of the two offshore wind farms in the Danish North Sea.
After recently having inaugurated Kriegers Flak and Horns Rev 3 offshore wind farms, the Vesterhav projects mark the third major project in a row for Vattenfall in Denmark.
The wind farms will be ready to provide fossil-free electricity to Danish consumers and industry by the end of 2023 at the latest.
"We are pleased to have made the final investment decision for the Vesterhav projects. At Vattenfall we want to enable fossil-free living within one generation, and we will continue to work towards this goal step by step through projects such as the Vesterhav offshore wind farms," said Anna Borg, CEO at Vattenfall.
Vesterhav Syd and Vesterhav Nord are the only state-tendered offshore wind farms to be constructed in Denmark between today and the commissioning of the Thor offshore wind farm in 2027, Vattenfall said.
"We are entering the final phase of the project together with a group of strong suppliers in order to finish the wind farm by 2023. The decision is a sign of our commitment to the green transition in Denmark and Vattenfall's contribution to the offshore wind industry and local job creation," said Helene Biström, Head of Business Area Wind at Vattenfall.
Vattenfall will further strengthen its presence on the west coast of Denmark by establishing a new service facility in the Port of Hvide Sande, which will service both Vesterhav Syd and Nord, and Horns Rev 3.
Vesterhav Syd and Nord will comprise 41 Siemens Gamesa 8.4 MW wind turbines to be installed by Jan De Nul.
"The Vesterhav projects will feature world-leading offshore wind technologies and components designed, manufactured, assembled, tested, and maintained in Denmark. Whether in the nacelles from Brande or the blades from Aalborg, our commitment to unlocking the potential of wind will be tangibly demonstrated when the projects are operational," said Torben Bang, Managing Director of Siemens Gamesa in Denmark.
The offshore wind farms will both be located 10 kilometres off the West coast of Jutland near Thyborøn (Nord) and Søndervig (Syd) in water depths of approximately 20 metres.
Bladt Industries and EEW will provide the transition pieces and monopiles, respectively, and the cables will be manufactured and delivered by Hellenic Cables. Asso.subsea will install the cables at the two wind farms.