China's SPIC Puts 800 MW of Offshore Wind into Operation
China's State Power Investment Corporation (SPIC) has commissioned two of its offshore wind farms in Rudong, bringing 800 MW of offshore wind power more to the Chinese energy mix this year.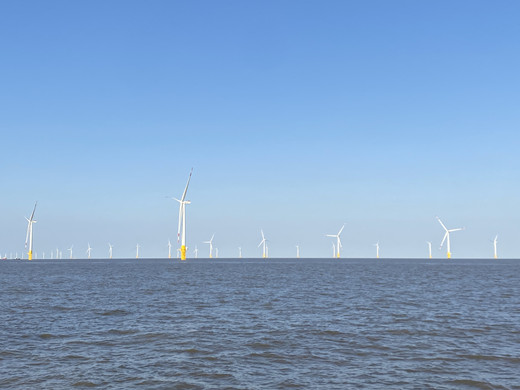 The first of SPIC's two wind farms that make up its 800 MW Rudong Offshore Wind Project, H4, went into production on 29 November, followed by H7 on 9 December.
The 800 MW project has 200 4 MW wind turbines, 100 per wind farm, which currently makes it China's largest single project in operation, according to the developer.
The project is expected to generate approximately 2.5 terawatt-hours of electricity annually. Compared with coal-fired power generation of the same level, the project can save nearly 800,000 tonnes of standard coal and reduce emissions by more than 1.9 million tonnes, according to SPIC. 
The news follows the recent commissioning of China Three Gorges Corporation's (CTG) two offshore wind farms, also with a total capacity of 800 MW, the 400 MW Yangjiang Shapa Phase 2 and Jiangsu Rudong H6 with the same capacity.
SPIC is also building a 300 MW wind farm off the Shandong Peninsula, called Shandong Peninsula South 3, which will have a total of 58 of 5.2 MW wind turbines that are set to be put into operation next year. The company is also behind Binhai North H1 and H2, and Binhai South H3 offshore wind projects.