US Approves Second Commercial Scale Offshore Wind Project
The US Department of the Interior (DO) has approved the construction and operations of the 132 MW South Fork wind project offshore Rhode Island.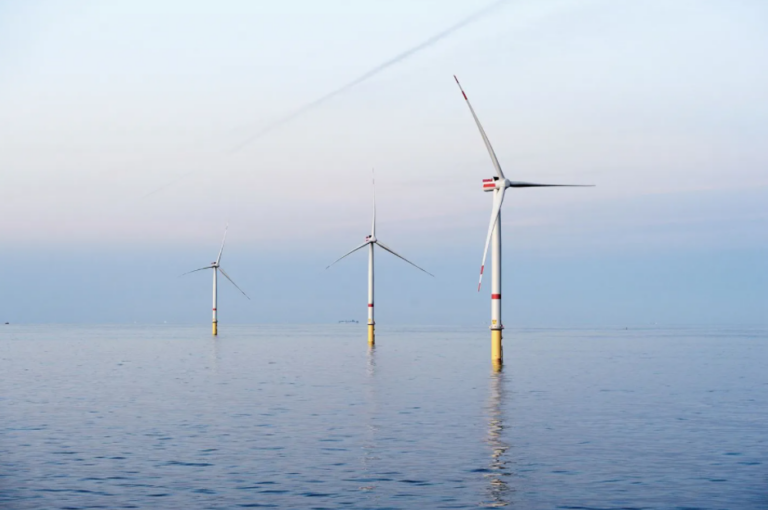 This represents DOI's second approval of a commercial-scale, offshore wind energy project in the United States after the 804 MW Vineyard Wind 1 offshore Massachusetts which began construction last week.
"We have no time to waste in cultivating and investing in a clean energy economy that can sustain us for generations," said US Secretary of the Interior Deb Haaland.
"Just one year ago, there were no large-scale offshore wind projects approved in the federal waters of the United States. Today there are two, with several more on the horizon. This is one of many actions we are taking in pursuit of the President's goal to open the doors of economic opportunity to more Americans."
The Record of Decision (ROD), issued by the Bureau of Ocean Energy Management (BOEM), documents the decision to approve South Fork Wind, LLC's plan to install 12 or fewer turbines off Rhode Island. Prior to construction, South Fork Wind, LLC must submit a facility design report and a fabrication and installation report.
"With the achievement of this critical federal permitting milestone, construction of this historic wind farm is expected to begin in the weeks and months ahead," said David Hardy, Chief Executive Officer of Ørsted Offshore North America.
"We thank Secretary Haaland, Director Lefton and the team at BOEM, Governor Hochul, NYSERDA CEO Doreen Harris, the NY State Legislature and the Long Island Power Authority as well as East Hampton's elected leaders for their clean energy vision. South Fork Wind will not only boost the economy with family-sustaining jobs, but it will also help combat climate change and reduce air pollution as a clean energy resource for many Long Island residents."
South Fork Wind, LLC is a special purpose company established by the project's joint venture partners Ørsted and Eversource.
The companies said that the project remains on track to be fully permitted by early 2022, and that the construction activities will be ramped up soon thereafter, with onshore activities starting first.
The South Fork Wind team is now gearing up for site preparation work and the start of construction, beginning as early as January 2022, on the project's underground transmission line.
Fabrication of the project's offshore substation is already in process. Ørsted and Eversource selected Kiewit Offshore Services, Ltd. to design and build the substation. The 1,500-ton, 60-foot-tall substation will be built at Kiewit's facility in Ingleside, Texas, near Corpus Christi.
Offshore installation of the project's monopile foundations and 11 MW Siemens Gamesa wind turbines at the site located about 35 miles east of Montauk Point is expected to begin in summer 2023.
The wind farm is expected to start delivering electricity directly to the electric grid in the Town of East Hampton on Long Island, New York, in 2023.
"South Fork Wind is now on the cusp of making history as New York's first offshore wind farm, delivering on the promise of clean energy, creating well-paying local jobs and helping combat the worst impacts of climate change," said Joe Nolan, Chief Executive Officer and President of Eversource Energy.
"We look forward to starting onshore construction soon and moving New York a significant step closer toward reaching its nation-leading clean energy goals."