RWE to Triple Its Offshore Wind Capacity by 2030
RWE will invest EUR 50 billion gross in offshore wind and other renewables, hydrogen, flexible generation and batteries until 2030, by which time the company plans to double its portfolio to 50 GW from the previously planned 25 GW.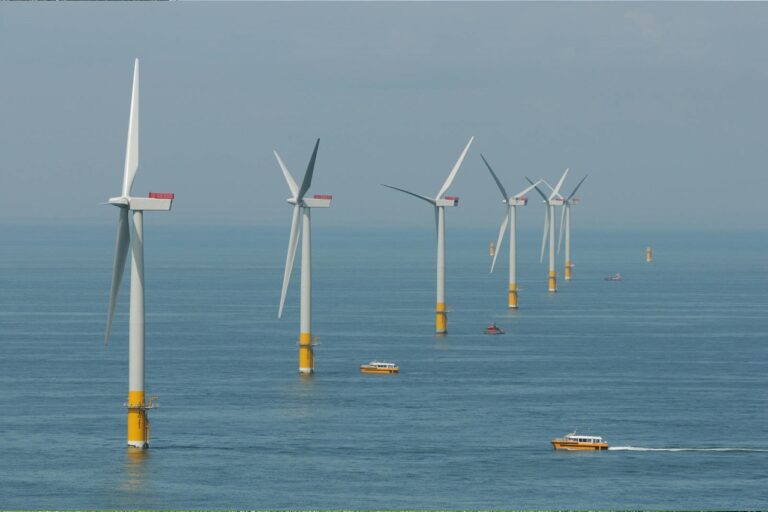 In offshore wind, the company intends to triple its capacity from 2.4 GW to 8 GW, with activities focused on Europe as well as North America and the Asian markets.
Under its new strategy 'Growing Green', RWE will invest an average of EUR 5 billion gross each year in projects in the three geographical regions. Previously, the company aimed to increase its total capacity by an average of 1.5 GW per year. The new strategy puts this figure to an average of 2.5 GW per year.
RWE also aims to build up its own net 2 GW of green hydrogen capacity over the next decade.
"RWE can deliver what the green energy world needs: electricity from wind and sun, for which the demand is increasing more and more; storage systems and flexible generation capacity to secure supply; expertise and drive to ramp up the hydrogen economy; integrated customer solutions to supply industry with green energy; and a massive reduction in CO2 to contribute towards the achievement of the Paris Agreement targets", said Markus Krebber, CEO of RWE AG.
As a result of investing in double the planned capacity, RWE forecasts that its adjusted EBITDA in the core business will increase substantially, to a planned EUR 5 billion by 2030, likely more than twice the figure for the current fiscal year.
Earlier this year, the company announced that it had decided to reorganise its renewables businesses and manage the global offshore wind and onshore wind/PV businesses in separate divisions.
The company is also part of several green hydrogen projects, including offshore wind-to-hydrogen, most notably AquaVentus, Europe's largest such project.