US to Start Permitting Process for 2 GW Offshore Wind Farm in Massachusetts
The US Department of the Interior (DOI) has announced that the Bureau of Ocean Energy Management (BOEM) will initiate an environmental review of the proposal for a commercial wind energy project offshore Massachusetts, submitted by Mayflower Wind, a company co-owned by Shell New Energies and Ocean Winds (a joint venture between EDP Renewables and ENGIE).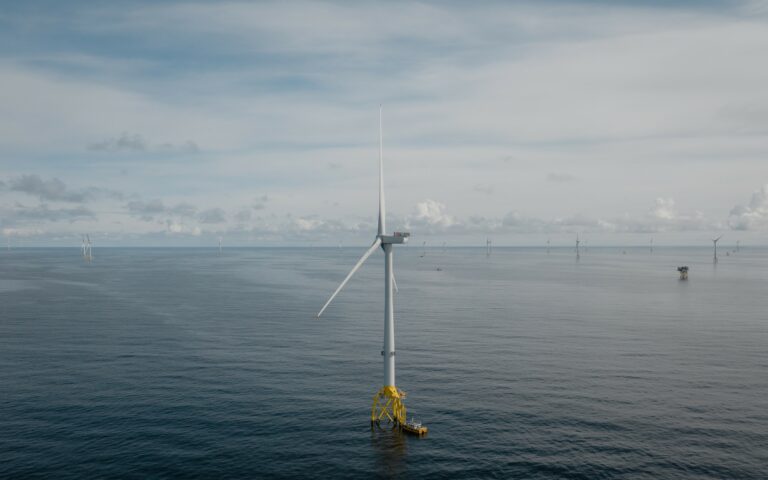 The project, located in a lease area approximately 30 miles (approx. 48 kilometres) south of Martha's Vineyard and 23 miles (approx. 37 kilometres) south of Nantucket, could have over 2 GW of installed capacity, up to 147 wind turbines, up to five offshore power substations, and will be linked to the mainland transmission system via grid connections in the towns of Falmouth and Somerset.
Mayflower Wind has a contract to provide 804 MW of wind power to Massachusetts' three biggest utilities and is awaiting a decision from the state on its current round of offshore wind solicitation, in which the company submitted multiple bids, with the largest scenario involving interconnecting 1,200 MW of offshore wind capacity at Brayton Point.
With a capacity of more than 2 GW, the offshore wind project could produce enough electricity to power over 800,000 households annually, create 14,000 jobs, bring USD 150 million in economic activity, and eliminate up to 13 million tonnes of greenhouse gases each year, according to Mayflower Wind.
BOEM will publish a Notice of Intent to prepare an Environmental Impact Statement (EIS) in the Federal Register on 1 November, which will initiate a 30-day public comment period, during which time BOEM will hold three virtual public meetings and accept comments to inform the preparation of the EIS.
The public comments will help BOEM determine the scope of the important resources and issues, impact-producing factors, reasonable alternatives, and potential mitigating measures that should be analysed in the EIS.
At the end of the environmental review process, which is estimated to take about two years, BOEM will decide whether to approve Mayflower Wind's Construction and Operation Plan (COP).