Siemens Gamesa Turbines Selected for Moray West Offshore Wind Farm
Moray West, an offshore wind farm in the outer Moray Firth, Scotland, has selected Siemens Gamesa as the preferred bidder for the supply of offshore wind turbines.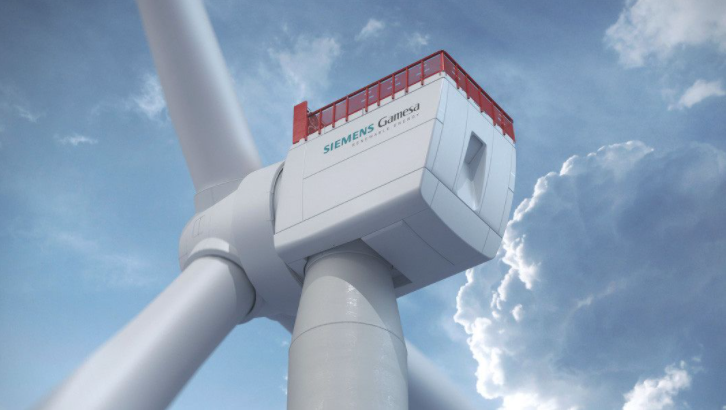 Subject to the award of a Contract for Difference in 2022 and Financial Close, the wind farm would feature Siemens Gamesa's latest offshore Direct Drive wind turbines, including blades manufactured in Hull, the developer said.
If successful and converted to a firm order, the agreement to supply Moray West would contribute to pipeline security for the Hull facility.
To date, it has positively influenced the expansion plans as announced by Siemens Gamesa earlier in 2021, according to Moray West.
Siemens Gamesa has made the largest investment in the UK offshore wind supply chain with its preassembly port and blade manufacturing facility on the Humber waterfront in Hull, Moray West said.
In August 2021, the company announced a planned expansion supported by the UK government to double the size of the factory to be able to manufacture next-generation offshore wind turbine blades and add 200 additional direct jobs.
"The decision to select Siemens Gamesa was made after a robust procurement process," Project Director for Moray West, Adam Morrison, said.
"Siemens Gamesa have a strong track record and we are delighted to work with them on our project. We are particularly pleased to support the new investment at the Hull facility through this agreement to ensure we maintain our programme and benefit from an enhanced UK supply chain. Moray West expects to be successful in the next round of CfD and is aiming to move rapidly into full construction next year."
Additionally, the Moray West team continue to explore options with Siemens Gamesa for the supply of wind turbine towers from proposed facilities in Scotland and the rest of the UK.
Marc Becker, CEO of the Siemens Gamesa Offshore Business Unit, said: "Siemens Gamesa has been leading the offshore revolution since its inception 30 years ago, and has been a first mover and committed investor in the UK supply chain. Potentially partnering with Ocean Winds on the exciting Moray West project is genuinely exciting, and we are eager to support them. Together, we hope to safely deliver reliable, eco-friendly, and cost-efficient power to consumers in Scotland while simultaneously supporting continued UK-based manufacturing."
The 850 MW Moray West has a rapid deployment plan, including first power planned for 2024. Developed and majority-owned by Ocean Winds, the wind farm will comprise up to 85 wind turbines, up to two offshore substations, and a total of 65 kilometres of export cables that will transport the electricity from the offshore wind farm to a landfall location east of Sandend Bay on the Aberdeenshire Coast.
Lithuania's Ignitis Group holds a minority share in the project.