GE Charters Acta Auriga for Wind Turbine Commissioning at Saint-Nazaire OWF
GE Renewable Energy and Acta Marine have signed a charter contract for the Acta Auriga Service Operations Vessel (SOV), which will support the commissioning of 80 Haliade 6 MW turbines at the Saint-Nazaire offshore wind farm in France.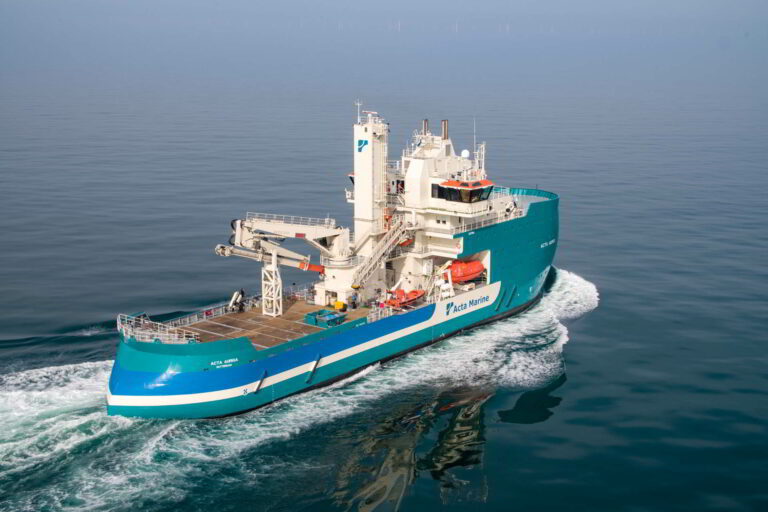 Operating out of the Port of Saint-Nazaire, the vessel will assist in the mechanical completion and commissioning of the 80 offshore wind turbines, and provide accommodation and transportation for the project's personnel, as well as for goods that are needed offshore.
Acta Auriga, which completed its three-year maintenance campaign at the Bard Offshore 1 wind farm in the German North Sea earlier this year, will start working on the Saint-Nazaire offshore wind farm in the second quarter of 2022, when the offshore wind turbine installation is set to begin.
Offshore construction at the project site is well underway with more than 20 foundations and the offshore substation already installed.
The installation of the offshore wind turbines will begin in Spring 2022, while the full wind farm completion and commissioning is scheduled for the end of 2022.
The 480 MW Saint-Nazaire project – developed by EDF Renouvelables and EIH, an indirect subsidiary of Enbridge., and CPP Investments – will be the first commercial wind farm in France.
The wind farm is being built at a site located between 12 and 20 kilometres off the coast of the Guérande peninsula.