Triton Knoll Wind Turbine Installation Completed
The 90th and final wind turbine has been installed at the Triton Knoll offshore wind farm site, located 32 kilometres off the coast of Lincolnshire in the UK.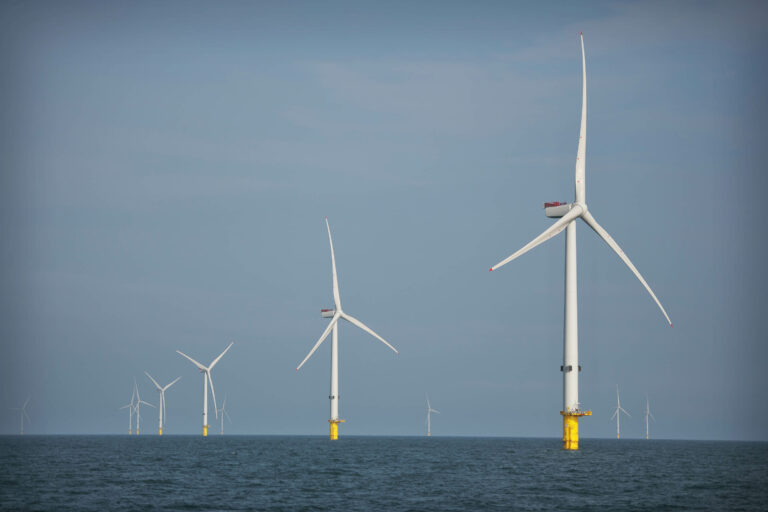 Wind turbine installation works commenced in January 2021 after Cadeler's wind farm installation vessel Wind Osprey arrived at the site loaded with the first sets of Vestas 9.5 MW turbines.
According to the developer, commissioning work on the 857 MW offshore wind farm will continue through 2021, with final project completion set for early 2022, from when Triton Knoll will be generating enough clean electricity to meet the needs of up to 800,000 UK homes.
The turbine blades, nacelles and tower sections were prepared for offshore installation at Able Seaton Port on Teesside.
As a result of investment triggered by Triton Knoll, the infrastructure at the port has been developed by Able UK for use as a turbine assembly and installation facility for the first time and the port can now be fully utilised as an offshore construction port for future developments, which have already lined up to use the port following the completion of Triton Knoll construction works, according to Triton Knoll.
The GBP 2 billion (around EUR 2.3 billion) project is jointly owned by RWE (59 per cent), J-Power (25 per cent) and Kansai Electric Power (16 per cent), with RWE leading both the wind farm's construction and the long-term operation and maintenance works on behalf of the project partners.