Hollandse Kust (Noord) OSS Jacket Taking Final Shape
TenneT's Hollandse Kust (Noord) offshore jacket foundation is nearing completion at the Vlissingen yard of Heerema Fabrication Group (HFG).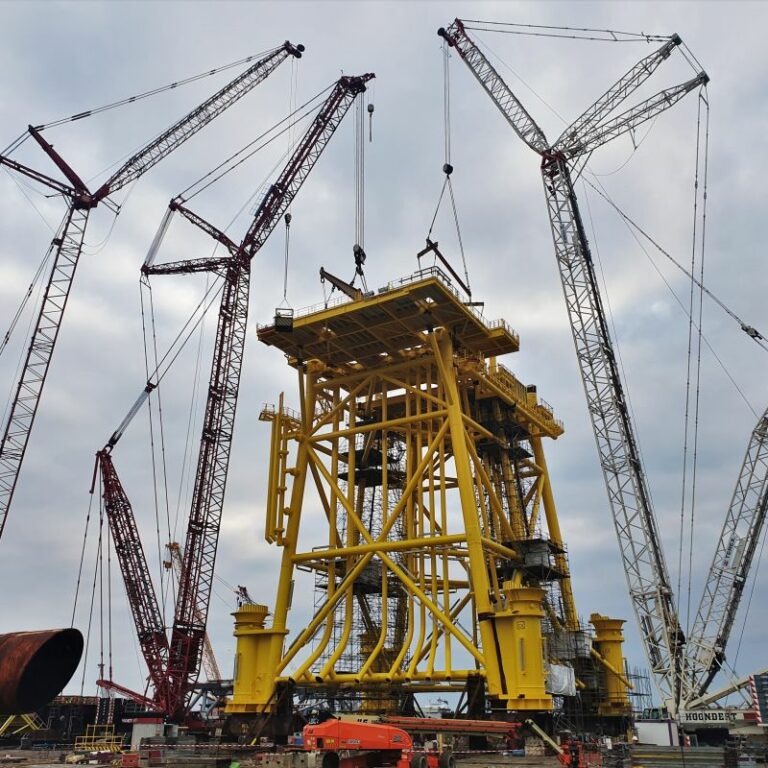 With the roll-up completed, and the two-part cable deck now installed, the jacket is now entering the final stages of fabrication, SLPE, the designer of the jacket foundation, said.
The construction of the substation jacket foundation started in January 2021 and is expected to finish by the end of September.
According to HFG, which is constructing the substation under the contract with Iemants, a subsidiary of Smulders, the jacket will be 44 meters tall and consist of 1,600 tons of steel.
As part of the project, SLPE has designed frames to house 'biohut' cages, which will be filled with oyster shells to replicate the ecological function of a shallow-water nursery to help support sustainable biodiversity of the offshore marine environment.
Offshore installation of the jacket foundation is scheduled for October 2021, while the topside will be installed offshore in mid-2022.
The Hollande Kust Noord offshore wind project will be built by the CrossWind consortium between Shell and Eneco, which won the tender in July 2020.
The wind farm will feature 69 Siemens Gamesa 11 MW wind turbines and is set to become fully operational in 2023.