Lead-free Cables: The future for offshore wind farms
Wind power continues to emerge as one of Germany's key energy sources. Offshore turbines are being engineered for ever greater capacities, which presents new challenges for energy transmission in the turbines themselves and in the offshore wind farms. As well as the technical challenges, health and safety considerations are another important factor.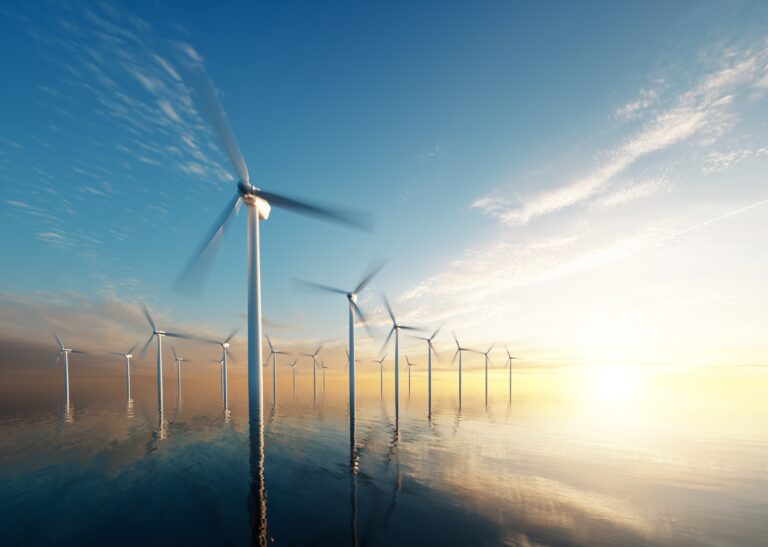 Operators of offshore wind farms are increasingly designing their systems for higher voltages because of the continual rise in power demands, and also because it makes the process of transmitting the energy generated by the wind farm far more efficient. Offshore wind farms currently operate at 66 kV and are preparing for an upgrade to 132 kV. This places extremely high demands on the turbine installations as well as the associated cabling and connection equipment.
Installations out at sea also need to be as easy as possible to maintain and offer maximum resistance to salt water and the harsh marine climate. Moreover, health and safety aspects must be taken into account as a priority alongside the technical requirements. From a technical standpoint, offshore wind parks are governed by the standards set by the International Electrotechnical Commission (IEC). The Prysmian Group offers a large portfolio of innovative cable solutions specified to meet these requirements. Prysmian invests on an ongoing basis in the development of cable technologies that reduce lead content, aimed at creating innovative and more efficient solutions.
For the toughest conditions: optimized cable solutions for offshore applications
Under its trademarked brands Feltoflex® and Windflex® the Prysmian Group offers cable solutions that withstand the toughest condition on the high seas and the very specialized technical specifications of the wind energy industry. The low bending radius of Prysmian's Feltoflex cable saves space during routing – a feature that distinguishes it from other products currently on the market. Feltoflex cables are also well suited to connecting offshore platforms with one another, an application that demands a high degree of flexibility as the platforms can move relative to each other.
The Feltoflex solution is used primarily in those cases where the sea cable cannot be attached directly to the switchgear that connects it with the tower. This is where the Feltoflex line serves as a so-called dropper cable, securing the connection between the turbine and the network. To be more precise, it docks onto the array cable that connects the offshore wind farm's individual turbines and enables transmission to land of the wind energy generated. The dropper cable thus forms the connection between the wind turbine and the network. One of the most notable technical benefits of the Feltoflex solution compared with conventional high-voltage cable is its tight bending radii. This means it can be installed in extremely small spaces and, as a result, significantly reduce construction and installation costs.
Because the wind turbine's nacelle turns as the wind direction changes, the power cables that transmit the energy down the tower have to turn with it. Windflex and Feltoflex cables come into play where the lines run in a cable loop. This is where flexibility really matters in order to prevent potential mechanical damage and breaks. A number of factors must come together to ensure maximum flexibility of the Windflex cable – most notably the thickness of the sheathing, the construction of the energy conductor and the ductility and fire retardance of the material.
The big advantages of the Windflex and Feltoflex range include their mechanical resilience and especially their outstanding torsional performance. Among the parameters tested is whether the nacelle in the tower is able to rotate several times by up to 100 degrees per meter in one direction without damaging the cable. They are also put through their paces to ensure they are robust enough to withstand extreme fluctuations in windspeed and temperature. Windflex and Feltoflex cables can cope with temperatures from -40 to +80 °C. Environmental conditions can vary substantially and call for project-specific adaptations. Windflex cables are zero-maintenance and overwhelmingly wear-resistant.
The Windflex product range was used for the first time in 2005, and has been running in those installations ever since without a single failure. The range is engineered to last the entire lifecycle of a platform, i.e. at least 25 years. Extensive testing on facilities such as Prysmian's own torsion test rig provide the basis for first-class product quality and contribute to an ongoing expansion of the digital database.

On the road to lead-free solutions
The sector faces new challenges in areas such as wider obligations to declare hazardous materials. For instance, cable insulation materials have traditionally contained lead to enable lower material thicknesses. Lead, of course, is harmful to health. Therefore, the development of lead-free solutions is central to this particular field primarily because the metal is known to be toxic to reproductive systems, meaning all associated health risks must be avoided. According to the European Chemicals Agency, lead can cause heart disease in humans, lower fertility and impair neurological development in babies and children, while repeated exposure can lead to organ damage and cancer. In addition to health risks in human beings, there is further public pressure on industries working with lead due to the damage it causes to the wider environment, with one example being its toxicity to birds.
The shift away from lead content in cables means the industry – and therefore Prysmian – is searching for materials that can replace the beneficial properties of those products. The key features are good mechanical characteristics such as wear-resistant sheathing, thermal characteristics like heat resistance, thermal stability in the event of a short circuit as well as flexibility and the ability to strip the sheath easily. Alternatives include advanced solutions containing calcium and zinc stabilizers.
Prysmian has been producing medium- and high-voltage cables with lead-free insulation compounds for almost ten years, and is a pioneer in lead-free cable solutions. Even in medium-voltage applications lead-free insulation compounds are not yet standard for all providers. The Prysmian Group passed the type test with 66 kV – a first in the field of high-voltage cable. Prior to this, lead-free solutions had only been designed for medium voltages. The use of lead-free insulation is especially beneficial during manufacture, as working with leaded cables can expose people to toxic substances such as dust particles generated during sanding and grinding.
Prysmian will soon implement its first projects with 100-percent lead-free cable solutions in high-voltage applications. The individual elements will be produced at various locations, all to extremely high standards and all made in Germany.
With regards to the cable and conductor industry, we anticipate that lead-free solutions will become standard throughout the sector as a consequence of heightening health-and-safety demands as well as lower administrative work associated with declaration obligations on the part of customers and manufacturers alike. The materials' mechanical properties must nevertheless be brought into line with health requirements and economic considerations – a challenge Prysmian is well-equipped to face with its decades of experience.

Prysmian Group
Prysmian Group is world leader in the energy and telecom cable systems industry. With almost 140 years of experience, sales exceeding €11 billion, about 29,000 employees in over 50 countries and 106 plants, the Group is strongly positioned in high-tech markets and offers the widest possible range of products, services, technologies and know-how. It operates in the businesses of underground and submarine cables and systems for power transmission and distribution, of special cables for applications in many different industries and of medium and low voltage cables for the construction and infrastructure sectors. For the telecommunications industry, the Group manufactures cables and accessories for voice, video and data transmission, offering a comprehensive range of optical fibres, optical and copper cables and connectivity systems. Prysmian is a public company, listed on the Italian Stock Exchange in the FTSE MIB index.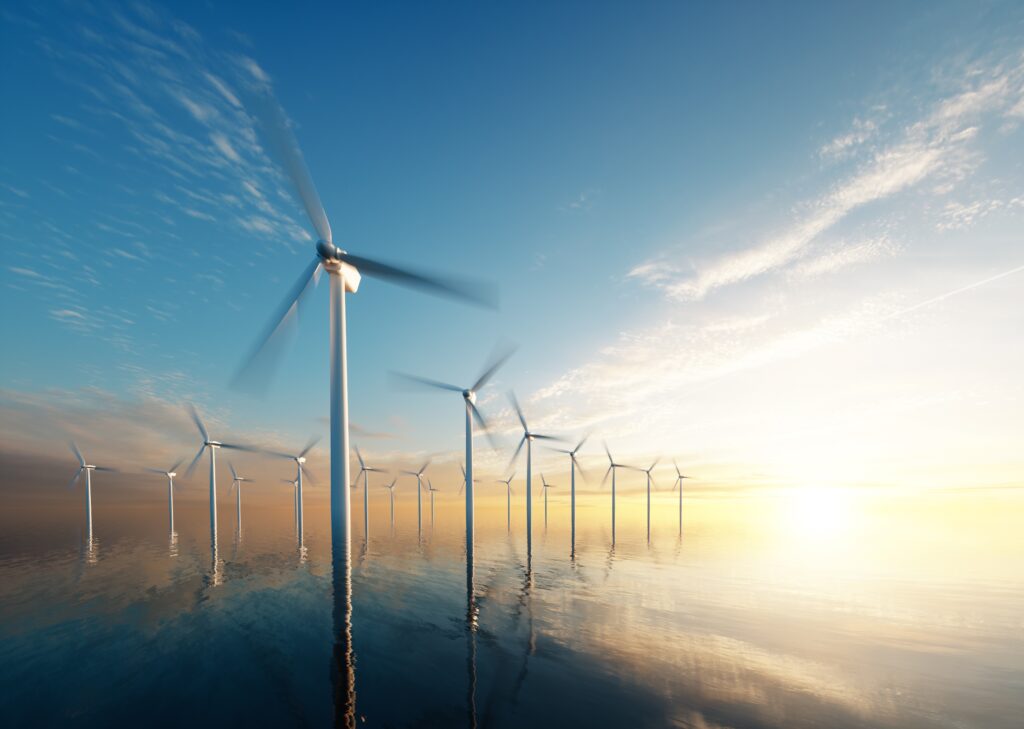 Media Relations
Lorenzo Caruso
Corporate and Business Communications Director
Ph. 0039 02 6449.1
Investor Relations
Cristina Bifulco
Investor Relations Director
Ph. 0039 02 6449.1
Note: The opinions, beliefs, and viewpoints expressed in this article do not necessarily reflect the opinions of Offshore WIND.