Vestas Nears Finish Line at Vietnamese Intertidal Wind Farm
Vestas has installed eight out of twelve V150-4.2 MW turbines at the 48 MW Korea- Tra Vinh (Phase 1) nearshore wind farm in Vietnam.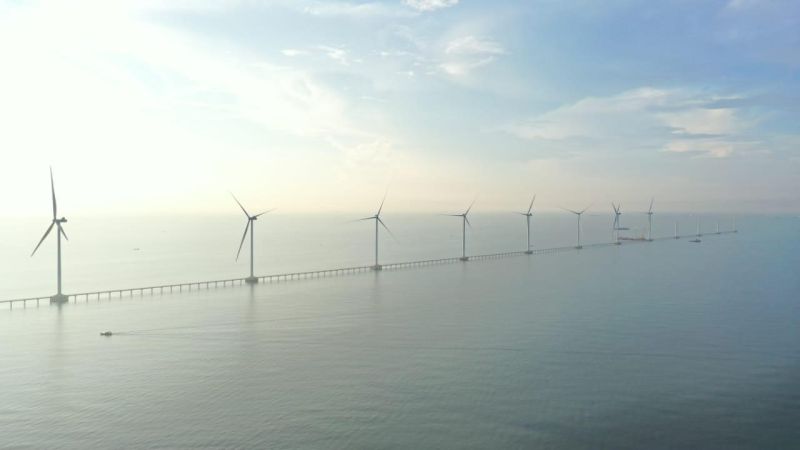 This is according to Waves Group Ltd who is acting as the project's Marine Warranty Surveyors (MWS) for the installation of the wind farm's foundations and the wind turbines.
Vestas is providing a turn-key solution for the project with delivery, installation, and commissioning of the wind tubines, as well as the civil and electrical balance of plant.
The order also includes a 10-year Active Output Management 4000 (AOM 4000) service agreement.
The construction of the project is expected to be completed by the end of 2021.
Located off the coast of Vietnam in the Tra Vinh province, the Tra Vinh V1-1 intertidal wind farm has been under construction since 2019.
The project is valued at USD 120 million and is being developed jointly by Tra Vinh Wind Power, Korea's Samtan, and the Netherlands-based Climate Investor One.
The wind farm covers 1,209 hectares of water surface and 2.14 hectares of land.
NOTE: The original article has been amended.