Ørsted's new service operations vessel (SOV) Wind of Hope has arrived in the Port of Grimsby in the UK to prepare for working out at sea on the world's largest offshore wind farms.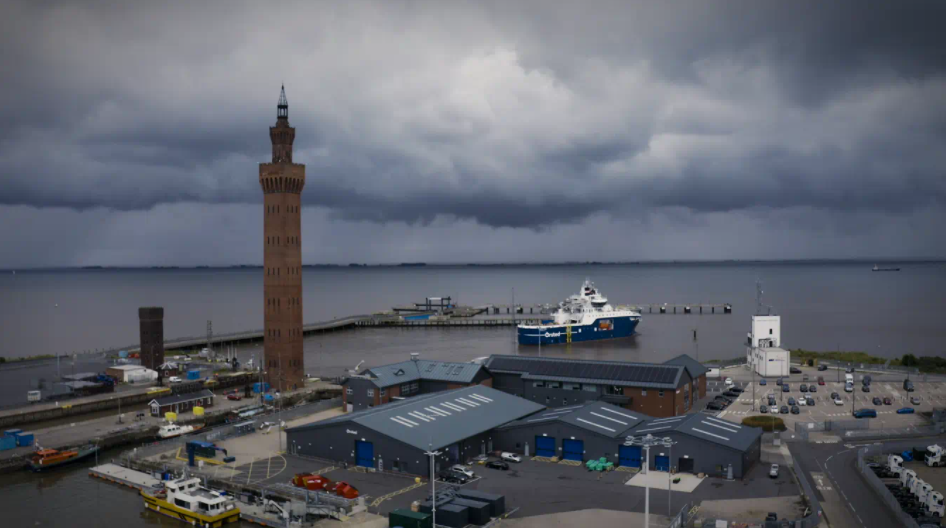 Up to 60 of Ørsted's wind turbine technicians will call the 84-metre vessel home for two weeks at a time, whilst they work out in the North Sea.
"It's a very exciting time to be part of the offshore wind industry in the UK. By the end of this year, we will have invested over £13 billion building UK offshore wind farms," Darren Ramshaw, Head of Ørsted's East Coast Operations in the UK, said.
"The new state of the art vessel, the Wind of Hope, is a great addition to the East coast where it joins the fleet with the Passat and Mistral. Built by French company Louis Dreyfus Armateurs, Wind of Hope had its naming ceremony last month ahead of its voyage to the UK."
Hornsea Two is located approximately 89 kilometres off the Yorkshire coast. When complete in 2022, the 1,386 MW wind farm will be able to meet the electricity needs of up to 1.3 million homes per year.
"Hornsea Two is another positive step forward to living in a world that runs entirely on green energy. The North Sea has the perfect condition of high winds and a shallow seabed," Morten Holm, Head of Site for Hornsea Two, said.
"The SOVs are integral in keeping our colleagues safe and healthy whilst at work. Onboard the Wind of Hope is a modern gym, cinema room, hospital and accommodation for 90 people. We have onboard chefs who keep our wind turbine technicians energised and healthy, including pancakes on a Saturday!"
Wind of Hope has been conducting sea trials as it gets ready to work out at the Hornsea sites.
Although primarily intended for use during operations at Hornsea Two, set to become the world's largest offshore wind farm on completion in 2022, the vessel will first be used at the 1.2 GW Hornsea One wind farm – the world's current largest.
Photo: Wind of Hope SOV arriving in Grimsby Port. Source: Ørsted