After announcing their collaboration a few months ago, Aker Offshore Wind and Hexicon are now taking the fist steps towards realisation of their floating wind projects in Sweden.
According to the latest update from Aker Offshore Wind posted on the Oslo stock exchange, the companies have opened public consultation for three floating wind projects and are currently working on receiving permits for seabed surveys.
Of the three floating wind farms, which are said to have a total installed capacity of several gigawatts, two are planned to be built in the Baltic Sea and one in the Skagerrak strait in the North Sea.
In the North Sea, a floating wind farm called Mareld is planned to be built at a site located approximately 30 kilometres west of Orust. If fully developed, the Mareld project is expected to have a potential to produce 12 TWh of electricity per year.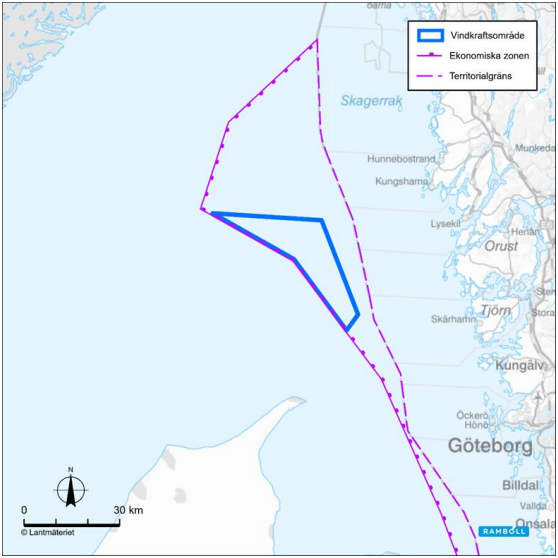 In the Baltic Sea, the partners plan to build two floating wind farms: Dyning and Kultje.
The Dyning project site is located 50 kilometres from Oxelösund and just as far from Gotland. If fully developed, the floating wind farm could produce 10 TWh of electricity per year.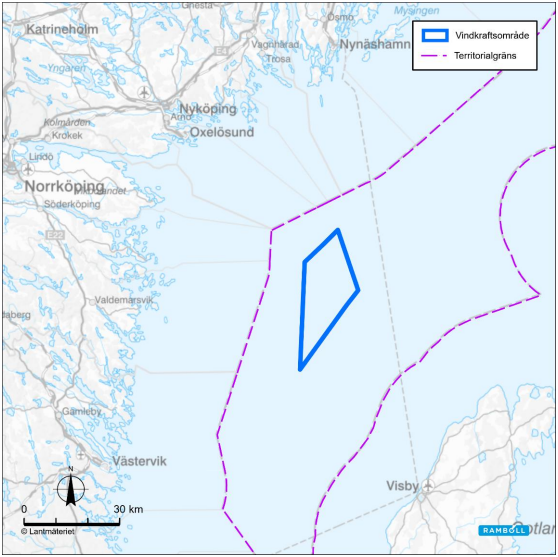 The Kultje project is located approximately 30 kilometres from the Öland island and just over 20 kilometres from Gotland. The Kultje floating wind farm has a potential of producing 11 TWh of electricity per year, if fully developed.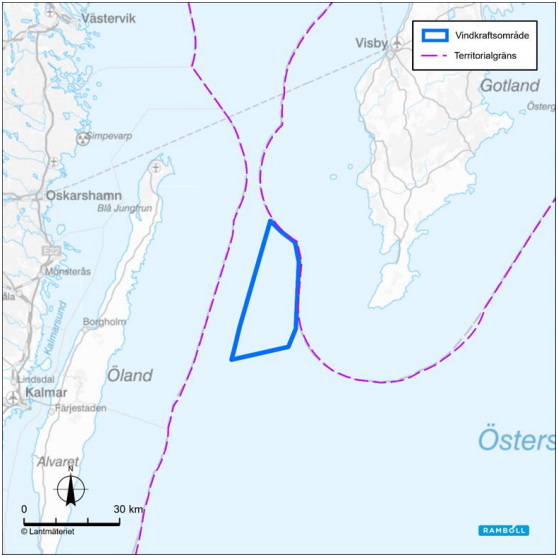 Both Aker Offshore Wind and Hexicon have an in-house floating foundation solution, with Hexicon being the floating wind technology developer itself and Aker holding almost 40 per cent stake in the floating foundation developer Principle Power.
According to earlier information, for the Swedish projects, the partners will work to identify the optimal technology solutions for each of the floating wind farms.
Photo: Hexicon; Illustration