Vattenfall and Fred. Olsen Renewables to Jointly Bid in ScotWind Leasing Round
Fred. Olsen Renewables and Vattenfall have entered into a partnership on a 50/50 basis in order to bid in the upcoming leasing round for offshore wind in Scotland.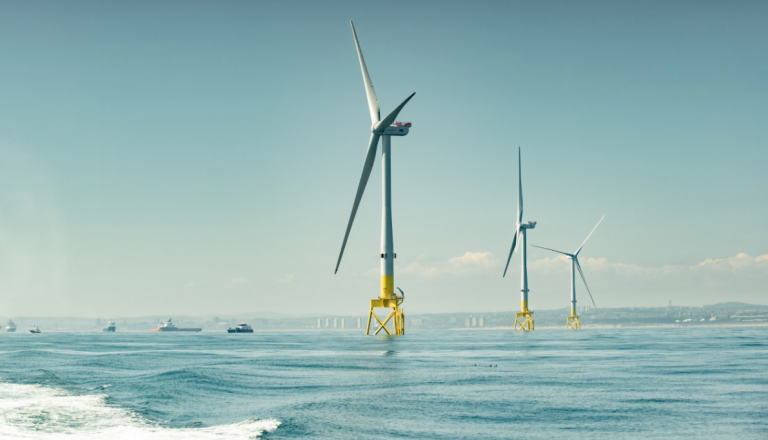 Scotland's upcoming offshore wind leasing round – ScotWind – will include up to 15 areas amounting to 10 GW in capacity. Bids for lease options will be due in July, with an award of option agreements expected in the first quarter of 2022.
Upon obtaining key consents and permissions from relevant authorities, an option can be exercised to obtain a lease for an offshore wind farm development.
Helene Bistrom, Head of Business Area Wind at Vattenfall, said: "This Joint Venture brings together two companies with strong track records in Scotland. We fundamentally understand the importance of developing projects which benefit the local economy and environment while ensuring the best possible value for bill payers. Vattenfall's goal is to enable fossil-free living within one generation, and we are very excited to be working with Fred. Olsen Renewables to bring the best of our experience together to create a strong offer for Scotland."
Dependent on a successful award, the partnership will focus on achieving maximum value for the Scottish economy through creating a local and sustainable supply chain in Scotland and will bring long-term economic benefits to local communities, the companies said.
"Our focus has always been to create local value, and together with Vattenfall we are confident that we can build on our joint presence in Scotland and deliver offshore wind with considerable local benefits," Anette Olsen, Managing Director of Bonheur ASA and Proprietor of Fred. Olsen & Co., said.
"We are very pleased with this partnership, which builds on long standing relations between Vattenfall and Fred. Olsen-related companies. Through our partnership we will provide opportunities and create maximum value for the Scottish economy, local suppliers and communities."