Eight Scotland-Funded Projects Present Novel Solutions for Floating Wind
Eight floating wind technology innovation projects that were winners in a Scottish Government-funded competition have announced the results of their 12-month developments.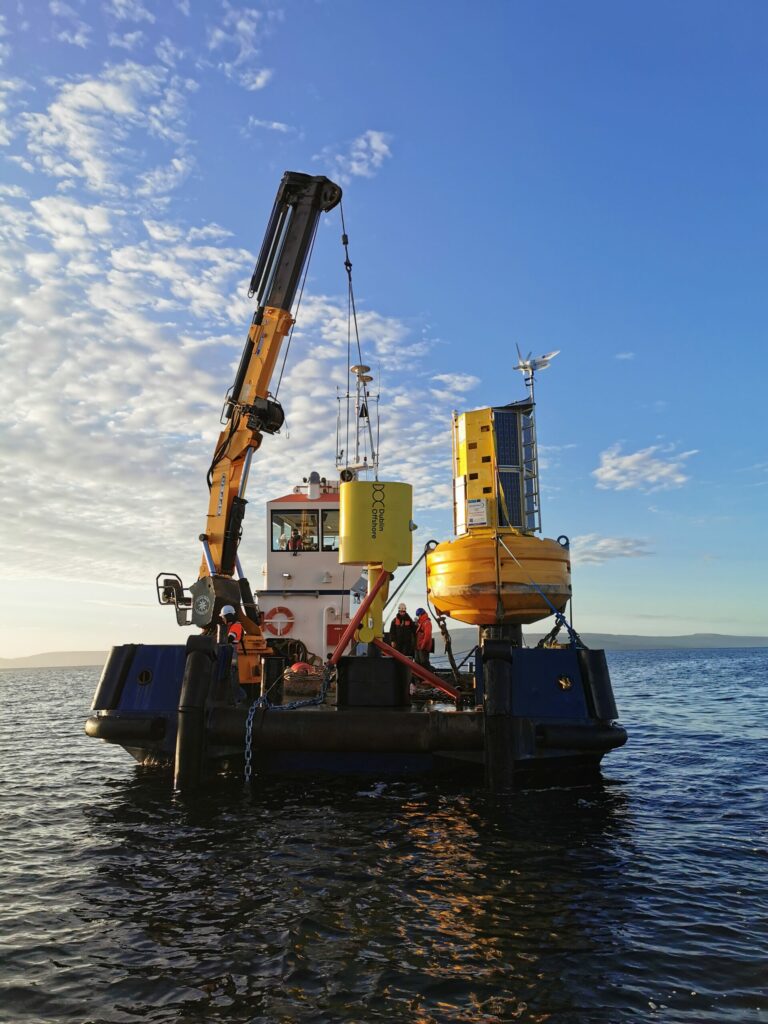 Each project received a share of the GBP 1 million fund along with industry guidance to undertake a range of activities, from desktop studies to offshore demonstration. Over the past year, the funding has enabled the innovators to accelerate the development of their designs and, in some cases, manufacture and test prototype products.
Among the eight projects, one now has commercially available technology, whilst others have secured additional funding for larger scale testing or are actively pursuing opportunities for commercial scale demonstration.
The commercially available technology developed under the initiative funded by the Scottish Government's is Vryhof's Stevadjuster, a solution designed to be a safer, more cost-effective means of tensioning mooring lines. The solution removes the need for winches on floating wind platforms and enables vessels to adjust the tension of mooring lines at a safe distance from the platform.
Vryhof has already made two commercial sales during the course of the project, with one Stevadjuster already installed and another due to be installed by mid-2021.
One of the projects is the mooring line fatigue tracker, designed by a Fugro-led consortium, which today (14 June) revealed the technology was already demonstrated in a relevant environment and that the consortium was identifying opportunities to work with floating wind developers on pre-commercial projects to trial the solution offshore.
Among the projects that presented their solutions are also CSignum and Tfl Marine, who tested a prototype system including Tfl Marine's Sea Spring solution to reduce snatch and fatigue loads on floating offshore wind structures, which incorporates CSignum's HydroFi low frequency subsea wireless communication system that enables real-time autonomous full life fatigue monitoring.
The tests took place under simulated real-world load conditions at Exeter University's DMaC test rig.
Dublin Offshore's Load Reduction Device (LRD) for floating offshore wind moorings is also one of the awarded projects. The LRD is a subsea component of an offshore mooring system, for which the company performed mooring analysis, tank testing, third party certification, ocean testing, and LCOE analysis. Validation of numerical modelling for the floating wind system was delivered through physical prototype testing in the deep ocean basin at Lir, Ireland's National Ocean Test Facility.
The eight awarded projects also include Aker Solutions' Splice Box, Conbit's modular lifting solution, intelligent mooring system from Intelligent Moorings and University of Exeter, and 3D-printed concrete suction anchor developed by Floating Wind Technology Company (FWTC) and RCAM Technologies.
The projects were awarded the funding by the Scottish Government last year through the Floating Offshore Wind Technology Acceleration Competition (FLW TAC), which was run by the Carbon Trust's Floating Wind Joint Industry Project.