200-Turbine Floating Wind Plan Proposed to Offset UK Oil & Gas Footprint
A plan to decarbonise offshore oil and gas assets in the UK through an integrated 200-turbine floating wind and green hydrogen development was revealed today (1 June).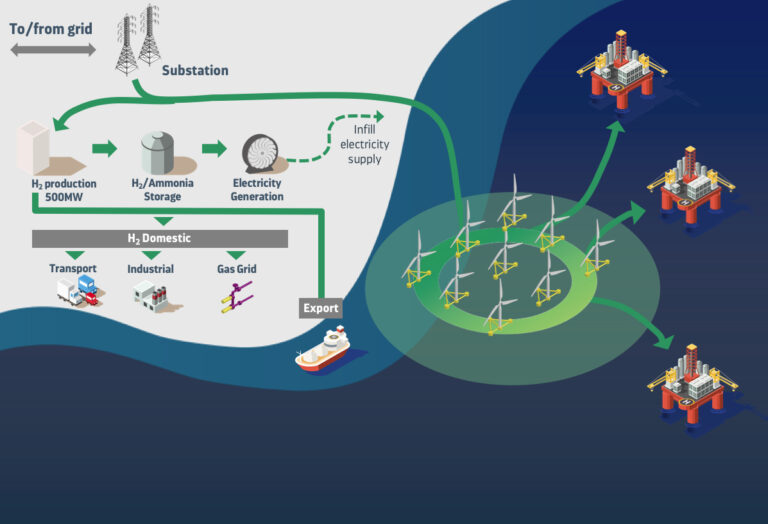 The GBP 10 billion (approx. EUR 11.62 billion) project involves installing 200 of the largest floating wind turbines at sites West of Shetland and in the Central North Sea. They would be providing 3 GW/h to feed power to the offshore oil and gas assets, and excess 1.5 GW/h to power onshore green hydrogen plants.
The developer Cerulean Winds said it had undertaken the necessary infrastructure planning for the scheme to ensure the required level of project readiness, targetting financial close early next year. Construction would start soon after that, with the development planned to start operations in 2024 and have the capacity to abate 20 million tonnes of CO2 per year.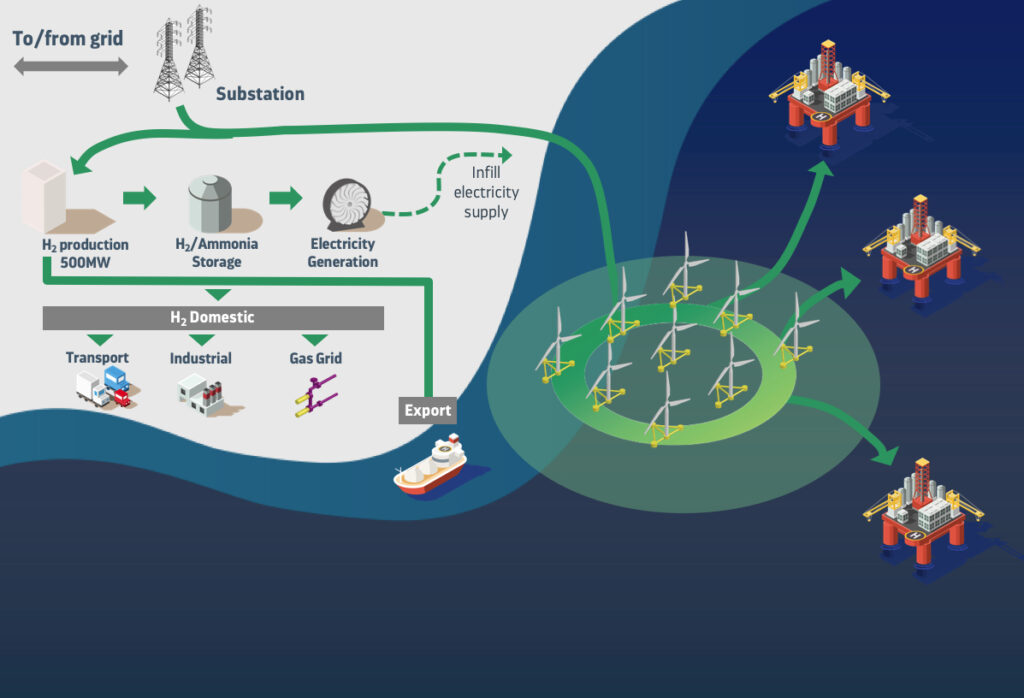 The company said the development required no subsidies or Contracts for Difference and would bring hundreds of millions of pounds to government revenue through leases and taxation through to 2030.
Furthermore, Cerulean Winds estimates that 160,000 current jobs in oil and gas could be safeguarded and 200,000 new roles in floating wind and green hydrogen created in the next five years.
The company, which already submitted a formal request for seabed leases to Marine Scotland, has called on the UK and Scottish governments to recognize the project's significant benefits and "to make an 'exceptional' case to deliver an 'extraordinary' outcome for the economy and the environment".
The developer has also already chosen Tier 1 contractors for the massive development and engaged the financial markets for a fully funded infrastructure construct.
"The UK is progressing the energy transition, but a sense of urgency and joined-up approach is required to enable rapid decarbonisation of oil and gas assets or there is a risk of earlier decommissioning and significant job losses", said Dan Jackson, founding director of Cerulean Winds.
The project will be able to electrify the majority of current UK Continental Shelf assets as well as future production potential, and allow for the development of green hydrogen at scale and GBP 1 (approx. EUR 1.16 billion) billion hydrogen export potential.