The Salamander floating wind project, developed by Simply Blue Energy in partnership with Subsea 7, has signed a Memorandum of Understanding with Ocergy to evaluate how their foundation technology can be deployed for this project offshore Scotland.
Last month, Simply Blue Energy joined forces with Subsea 7 to form a joint venture to develop the Salamander floating offshore wind project off the North East coast of Scotland.
The aim of the up to 200 MW project is to provide a 'stepping-stone' to bridge the gap between current demonstrator projects and the future commercial projects leased in the ScotWind process.
The project is intended to provide a firm pipeline for Scottish supply chain and to demonstrate the ability to achieve a significant amount of local content, Simply Blue Energy said.
From project inception, the foundation manufacturing and assembly was identified as a key element to secure higher local content. The Salamander project has thus endeavoured to take a different approach to that of previous developments, leading to a focus on the supply chain within Scotland as the primary means of evaluating the direction of technology selection for project engineering.
This process has identified Ocergy's OCG-Wind concept as having significant potential for commercial-scale deployment within the capabilities of the current Scottish supply chain.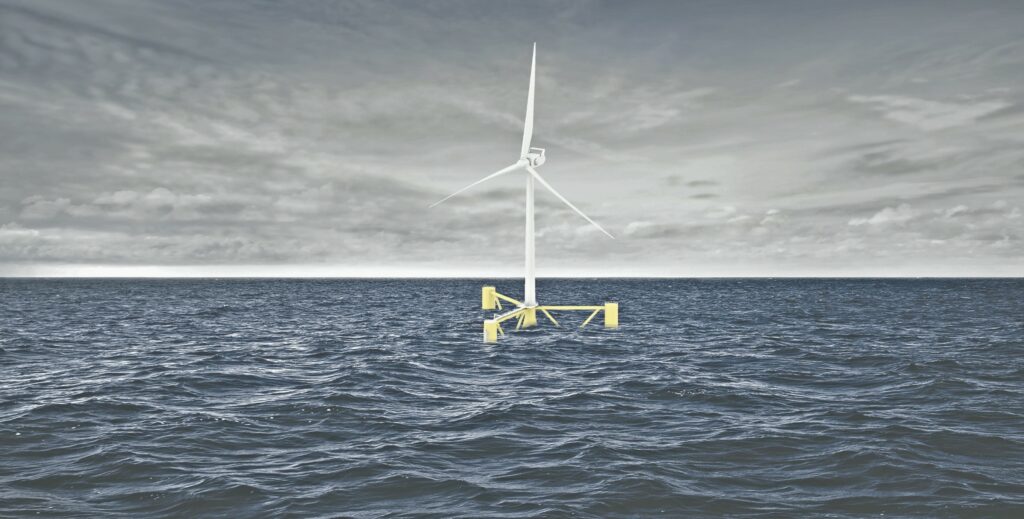 By working with Ocergy, the Salamander project expects to realise access to double the number of Scottish port facilities over some traditional floating concepts due to lower draft requirements; a scalable fabrication and assembly process, suitable for commercial scale deployment; and a more than 30 per cent decrease in fabricated steel mass, reducing the cost of energy whilst allowing the potential for local fabrication.
"The heart of the OCG-Wind design philosophy is around building in modules for rapid assembly. With space a limitation within Scottish ports, the ability to assemble foundations at speed means there is a lower requirement for quayside real-estate in order to deliver a high through-put of complete units. Furthermore, by packaging the fabrication of the structure into smaller scopes we hope to enable the maximum local content for Scotland and the wider UK," said Sam Roch-Perks, CEO of Simply Blue.
Ocergy has recently announced the completion of their Series A investment round from both Norwegian industrial group Moreld Ocean Wind (MOW) and Chevron Technology Ventures (CTV), the venture arm of the American oil and gas company.
With a prototype of the technology enabled through Department of Energy (DOE) funds and planned within the Shell-OceanWinds Mayflower offshore wind project, the Salamander project represents a further step in the demonstration of their foundation technology.
"Our technology roadmap has been focused on developing a low-cost semi-submersible concept centred on existing and proven industrialisation techniques, modularity and low-draft that is able to leverage significant local supply chain content," said Dominique Roddier, CEO of Ocergy.
"The timing and size of the Salamander project fits perfectly in our technology development pathway and is a necessary step to de-risk the gigawatt scale projects we expect to participate in at the end the decade. We are very excited to be working with the Salamander team in order to bring high local supply chain content to Scotland."
Photo: Ocergy/Simply Blue Energy