Ørsted, Eversource Setting Up Foundation Parts Factory in Rhode Island
Joint venture partners Ørsted and Eversource are establishing a manufacturing facility for offshore wind foundation components at ProvPort in Rhode Island, United States.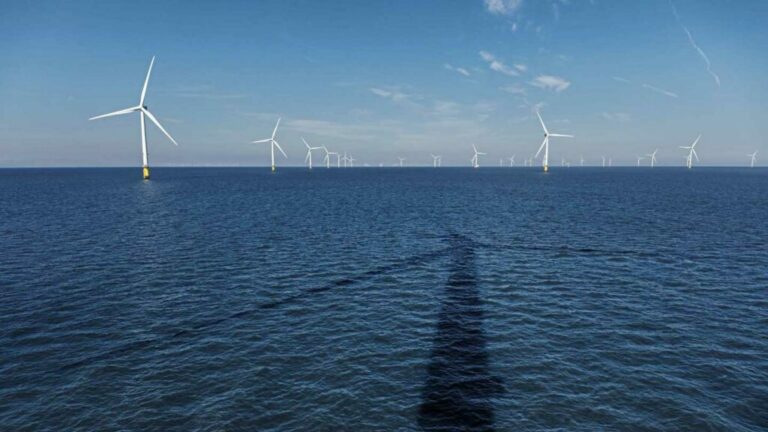 The new 228-foot long facility will be used for advanced fabrication and assembly of foundation platforms for the companies' offshore wind projects in Rhode Island, Connecticut and New York.
Ørsted and Eversource also reached a Project Labor Agreement (PLA) with the Rhode Island Building and Construction Trades Council and general contractor Dimeo Construction to make sure that the site upgrades and facility construction at ProvPort will be completed by local union labor.
The work is expected to create approximately 40 union jobs, while Dimeo Construction engaged a number of local construction firms to support the facility construction.
Furthermore, the new partnership will create pathways to apprenticeships and opportunities for lower-income, minority, women and economically-disadvantaged Rhode Islanders through the Building Futures Rhode Island program.
"We're reaffirming our commitment to Rhode Island with the advancement of a regional fabrication and assembly hub at ProvPort," said David Hardy, CEO of Ørsted Offshore North America. "Our partnership with local labor is critical to the success of our offshore wind farms and we're ready to put more local tradesmen and women to work in the state where we launched America's offshore wind industry."
In total, Ørsted and Eversource are investing USD 40 million at ProvPort and Quonset Point, in North Kingstown, to support the development of the 704 MW Revolution Wind project serving Rhode Island and Connecticut, as well as the 132 MW South Fork Wind project in New York.
The joint venture is also developing the 924 MW Sunrise Wind project in New York.
In November 2020, the companies signed a landmark agreement with North America's Building Trades Unions (NABTU) for the build-out of their U.S. offshore wind portfolio with union labor.