US Identifies New Offshore Wind Areas in New York Bight
The US Bureau of Ocean Energy Management (BOEM) has identified new priority wind energy areas in the New York Bight covering nearly 800,000 acres of shallow waters between Long Island and the New Jersey coast.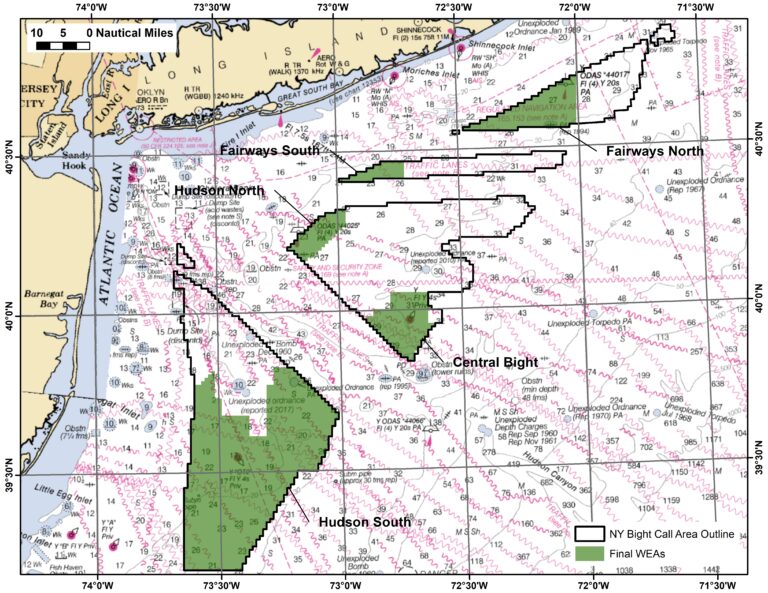 The agency will now initiate an environmental review, with public input, on these areas in federal waters for potential offshore wind leasing.
After that BOEM will publish a Proposed Sale Notice, followed by a formal public comment period, and a lease sale in late 2021 or early 2022.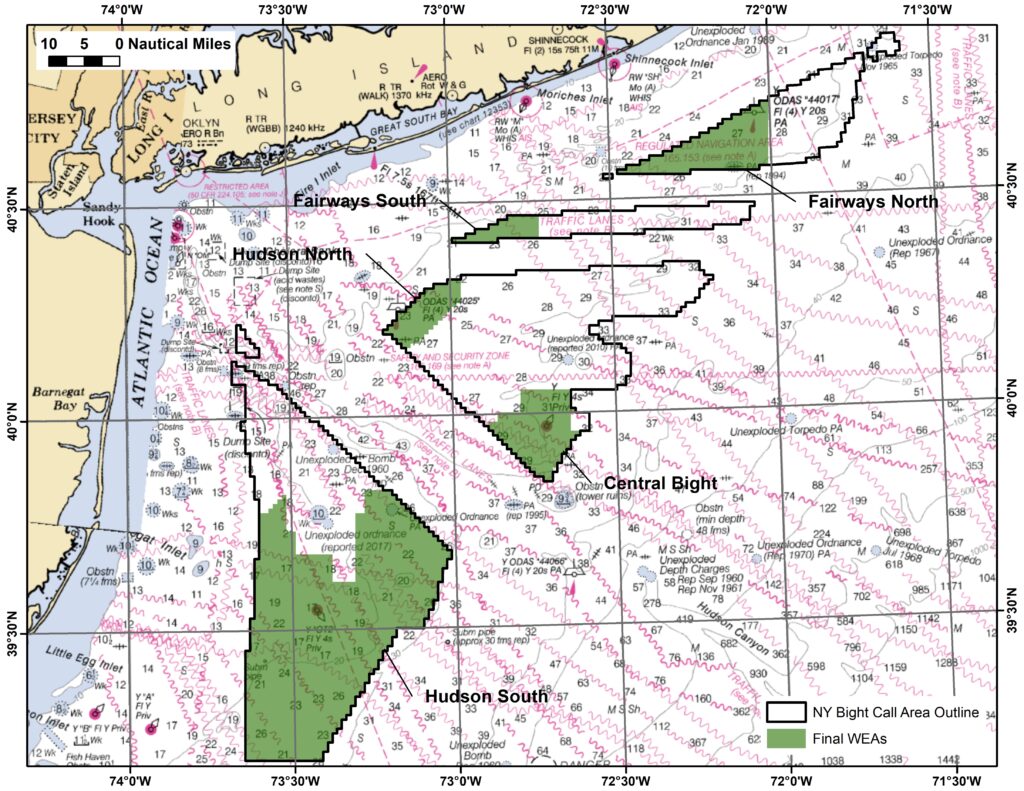 A recent study from Wood Mackenzie shows that the new offshore wind acreage can support up to 25,000 development and construction jobs from 2022 to 2030, as well as an additional 7,000 jobs in communities supported by this development.
The study indicates the New York Bight lease area also has the potential to support up to 4,000 operations and maintenance jobs annually, and approximately 2,000 community jobs, in the years following.
"This expansion is yet another recognition of the vast benefits this industry will provide in creating jobs, rehabilitating ports, spurring economic activity, and delivering clean, renewable energy to millions of homes and businesses," David Hardy, CEO of Offshore North America at Ørsted, said.
"New leases offer the industry an opportunity to continue to engage with stakeholders and work together with local industries to usher in an economy that works for everyone."
The new wind lease areas were announced during a White House forum in which the US Secretary of the Interior Deb Haaland, and the Secretaries of Energy, Commerce, and Transportation, met with representatives from states, the offshore wind industry, and members of the labor community to identify challenges and solutions facing this new industry.
The event included a commitment by Interior and the Departments of Energy and Commerce to establish a target to deploy 30 GW of offshore wind by 2030, creating nearly 80,000 jobs.
"The full environmental and economic benefits of offshore wind can only be realized if we, as a nation, come together to ensure all potential development is considered and advanced responsibly, with transparency, robust stakeholder and tribal engagement and scientific integrity guiding our every move forward," said BOEM Director Amanda Lefton.
"A central component to our success will be creating greater certainty for industry, state and local governments, tribal nations and stakeholders."
The goal of BOEM's Area Identification process is to identify the offshore locations that appear most suitable for wind energy development taking into consideration coexistence with ocean users. As part of this process, BOEM removed areas of highest conflict from consideration.
The agency received input from the public and other governmental agencies through the Call for Information and task force meetings as part of the process. The New York Bight wind energy areas are located in an area of shallow waters between Long Island (to the north and east) and the New Jersey coast (to the south and west). These areas have the potential to help states meet their offshore energy goals. Currently, BOEM has 16 active commercial wind energy leases off the Atlantic coast.
BOEM will now prepare an environmental assessment (EA) to consider potential environmental consequences of site characterization activities and site assessment activities associated with issuing wind energy leases in the wind energy areas. The EA also considers project easements associated with each potential lease issued, and grants for subsea cable corridors in the New York Bight.
As part of this process, BOEM is seeking comments on considerations to be included in the EA. The agency will use these comments in its scoping process and as input for its consultation under Section 106 of the National Historic Preservation Act and its implementing regulations.