Floating Wind Bill Introduced in Oregon
A new bill outlining a plan to develop 3 GW of floating offshore wind capacity in Oregon by 2030 has been introduced in the state's House of Representatives.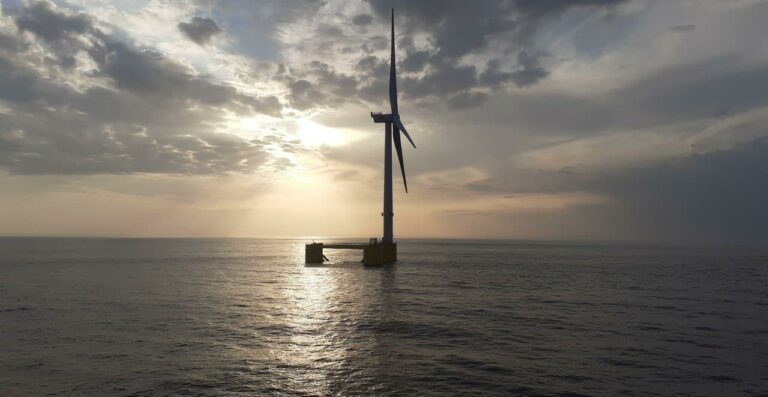 If enacted, the bill would establish a task force on floating wind energy and enable planning the development of 3 GW of commercial scale floating wind projects within federal waters off Oregon's coast by 2030. The task force would be required to develop a strategic development plan and to submit the plan to interim committees of Legislative Assembly related to energy no later than 15 September 2022.
The bill, sponsored by Representative David Brock Smith, states that wind resources within the federal waters off the southern Oregon coast are world class and that harnessing them would deliver clean electricity to the communities of the Oregon coast and the Willamette Valley.
Developing 3 GW of floating wind energy capacity by 2030 would trigger immediate economic benefits to the state, including economic benefits related to planning activities at the local, regional and state levels, according to the bill.
A federal leasing process led by the Bureau of Ocean Energy Management (BOEM) is underway for the development of floating offshore wind energy within the federal waters off the Oregon and California coasts. In January, BOEM awarded a lease to the first wave energy research project in federal waters off the U.S. West Coast, the PacWave project in Oregon.
The first wind turbines in the U.S. federal waters are the two installed as part of Coastal Virginia Offshore Wind (CVOW), a demonstration project that will serve to inform the much bigger, 2.6 GW development in the near future.
After taking over the presidential seat in January, U.S. President Joe Biden boosted the country's offshore wind plans for the federal waters by signing an Executive Order that directs the Department of the Interior (DOI) to identify steps that can be taken to double offshore wind energy production by 2030 and to pause entering into new oil and natural gas leases on public lands and in federal waters.