Sif Rolls Out First Hollandse Kust Zuid TP-Less Monopiles
Sif Group has completed the first two of the 140 monopiles to be manufactured for Vattenfall's 1.5 GW Hollandse Kust Zuid 1-4 wind farm.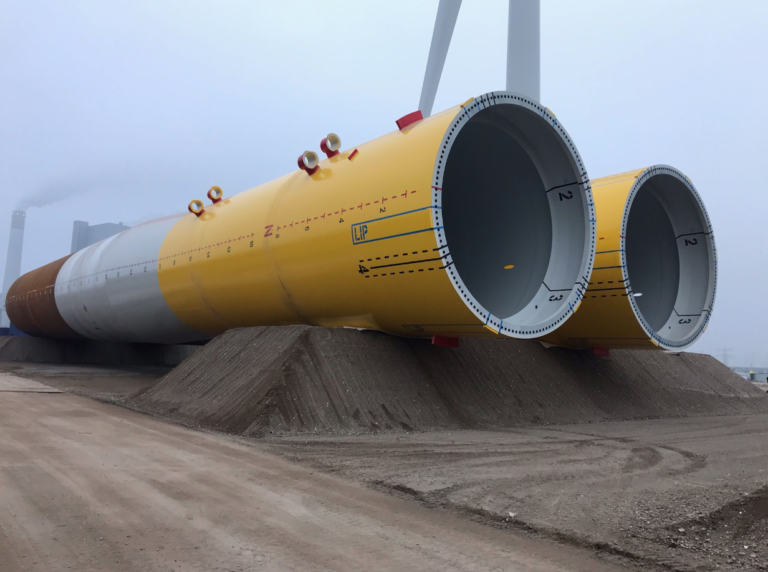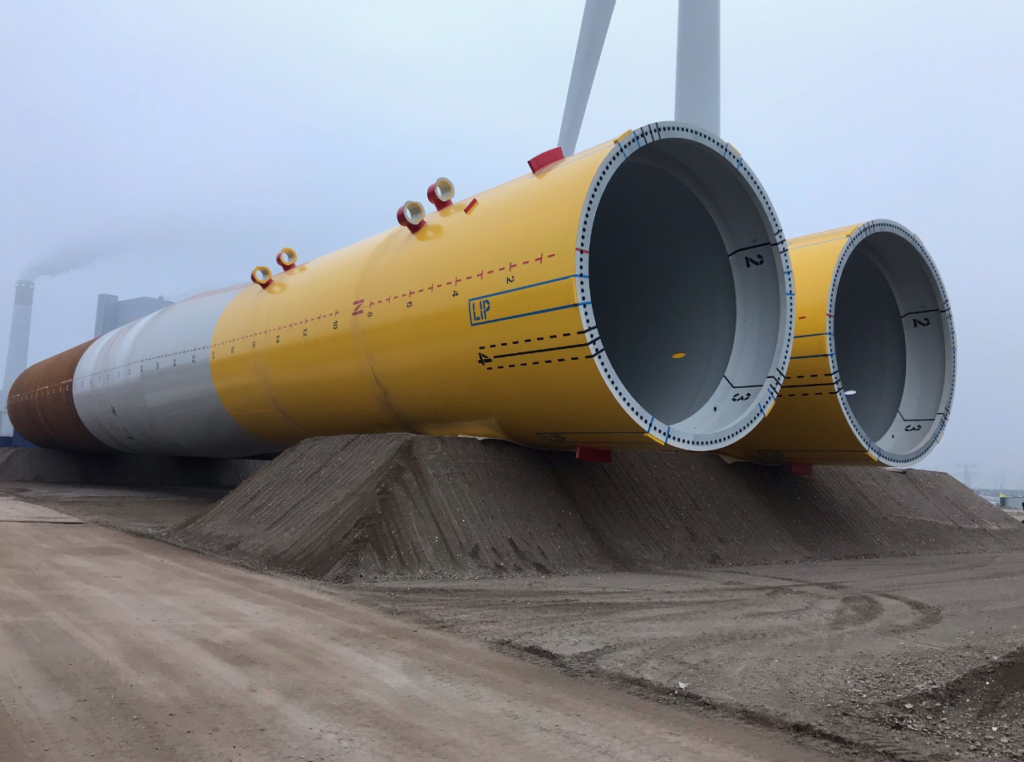 With a combined weight of 115,000 tons, the 140 monopiles are designed in such a manner that they do not require transition pieces. The design is said to allow faster installation and cost reductions.
The monopiles will support Siemens Gamesa's SG 11.0-200 DD wind turbines installed at the site some 18 kilometres off the Dutch coast, in the area between The Hague and Zandvoort.
As previously reported, Sif expects to produce between four and five monopiles for the project every week, barring any negative effects caused by the COVID-19 pandemic.
Vattenfall plans to start the offshore construction on the Hollandse Kust Zuid later this year. The wind farm will be built without any government subsidies.
The wind turbines are expected to be installed in 2022 and the wind farm is slated for full commissioning in 2023 when it will become the largest operating wind farm in the world.
Siemens Gamesa selected Sif's Maasvlakte site at the Port of Rotterdam, where the monopiles are being produced, as the marshaling hub for the project.