Sif Gearing Up for Hollandse Kust Zuid Monopiles
Dutch offshore foundations manufacturer Sif is fine-tuning its production lines for the 1.5 GW Hollandse Kust Zuid offshore wind project.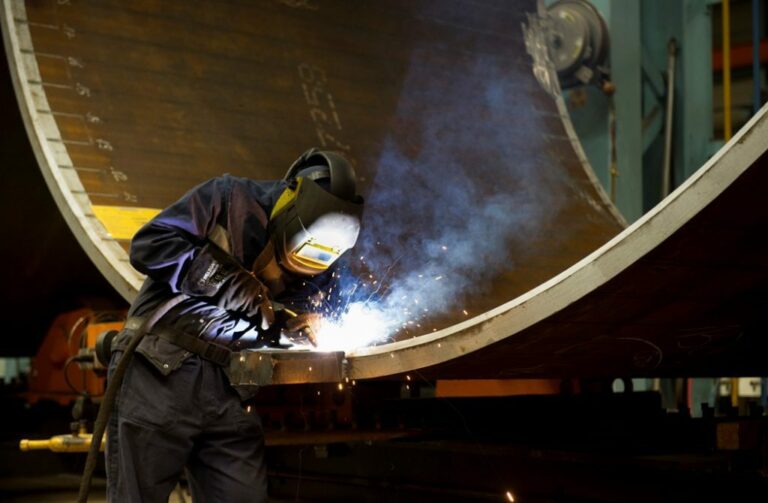 The production of the TP-less monopile foundations for Vattenfall's 140-turbine project is scheduled to start in the fourth quarter of 2020, as planned, Sif Group said.
The production lines will work around the clock during workdays, with two additional shifts on Saturdays, to put out between 165 and 170 Kton, or four to five monopiles, a week once the production starts, barring any negative effects due to the COVID-19 pandemic, according to Fred van Beers, CEO of Sif-Group.
"This 112 Kton project is due for delivery in 2021 and we will commence manufacturing the first of 140 monopiles during the final quarter of this year," van Beers said.
Looking at the third quarter of 2020, the production of the 80 foundations for the Saint-Nazaire project in France and the 33 foundations for the Akita-Noshiro project in Japan was completed or nearing completion during the period.
"Against the background of preparations for new projects, the holiday-period and adjusted working circumstances that relate to the COVID19 pandemic, the achievements of the past quarter indicate that we are more in control of our manufacturing process," van Beer said.
"Zero lost time incidents, little repair-work, normalized absenteeism and sickness leave and production of in average 4 monopiles per week at the close of the third quarter underpin the progress made in operations."
However, the second wave of COVID-19 that broke out at the end of the third quarter is a reason for concern, van Beer warned, adding that Sif is taking pro-active measures to minimize the impact of the pandemic on the production.
Looking ahead, van Beer said that Sif is finalizing negotiations for projects that are in the company's orderbook as 'exclusive negotiations', as well as tendering for projects that are currently in the market for prequalification or at the doorstep of entering the 'exclusive negotiations' phase.
Further additions to the company's orderbook are expected by the end of the year.
"For 2021 we booked 182 Kton and a further 120 Kton for 2022 and beyond, giving us approximately 90% capacity utilization in 2021," van Beer said.