First Electricity Flows from Kriegers Flak
Kriegers Flak, soon to become Denmark's largest offshore wind farm in operation, has delivered the first power to the Danish grid, Vattenfall said.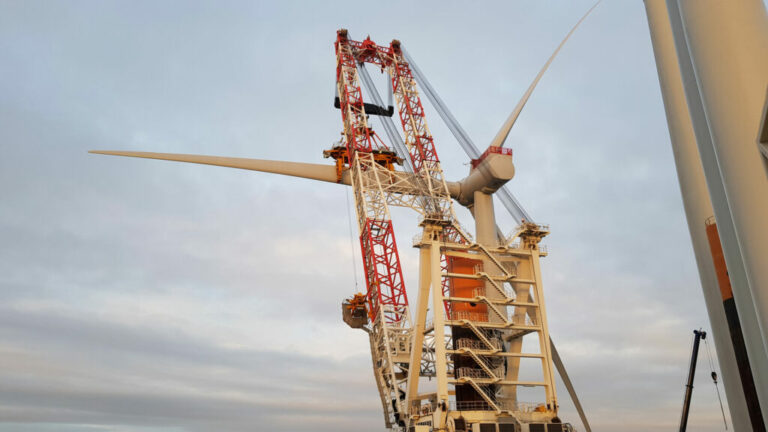 The first power comes days after the first of the 72 Siemens Gamesa 8 MW wind turbines was installed in the Baltic Sea.
The jack-up in charge of transporting the wind turbines from Port of Roenne on the Bornholm Island to the installation site located 15-40 kilometres off the Danish coast is Jan De Nul's Vole au vent.
The turbines come equipped with a "power boost" option which can increase their output to up to 8.4 MW.
Vattenfall plans to commission the 604.8 MW wind farm by the end of the year.
The Swedish energy company is Denmark's largest developer of offshore wind and is, in addition to Kriegers Flak, also building two offshore wind farms off Jutland's west coast: Vesterhav Nord and Vesterhav Syd.