France's Only Offshore Wind Turbine Overdelivers
The 2 MW Floatgen floating wind turbine, installed at the SEM-REV test site off Le Croisic, France produced 14 per cent more power in 2020 than in 2019, reaching an annual total of 6.8 GWh, Ideol said.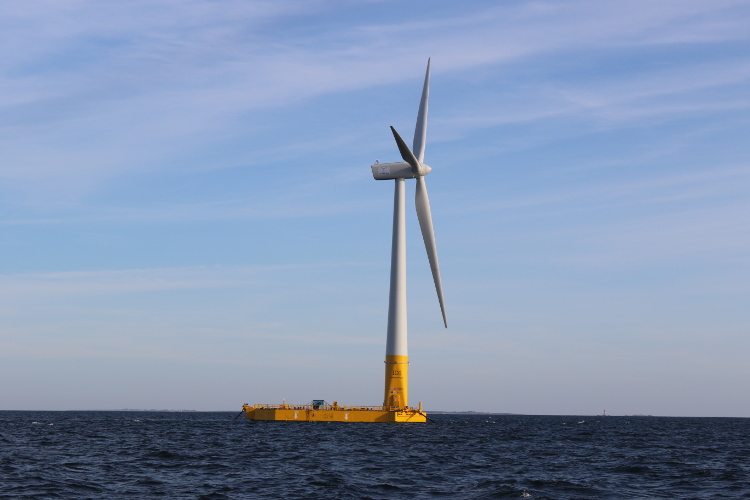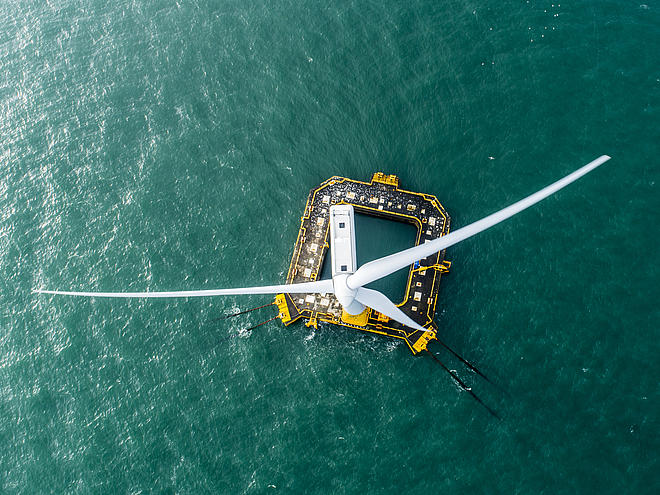 In total, the Floatgen wind turbine produced 12.8 GWh of electricity throughout 2019 and 2020.
Moreover, a new capacity factor record was reached in February 2020 with more than 66 per cent, Ideol said.
The wind turbine faced very challenging weather conditions during the same month, with maximum wave heights of nearly 11 metres.
Given these performances, Ideol has confirmed its partnership with Ecole Centrale de Nantes, which operates SEM-REV, the site on which Floatgen is installed, and signed an agreement which extends the operation of the floating wind turbine by three years.
These three additional years will allow Ideol to pursue its research activities in order to further optimize its solution, the company said.
Floatgen consists of a Vestas V80 turbine mounted on a Damping Pool foundation, Ideol's patented technology that optimizes the stability and performance of the floating wind turbine, even in extreme conditions.
The turbine started delivering electricity to the French grid in September 2018.
Floatgen remains the first and only offshore wind turbine installed in France. At a time when many commercial projects are announced around the world, and in particular the imminent call for tenders for a 250 MW commercial farm in southern Brittany, these new results confirm Ideol's leadership and its position as a key player in the global floating wind market, Ideol said.