Kongsberg Maritime has signed a Letter of Intent (LOI) with Yantai CIMC Raffles Offshore shipyard for the delivery of a large technology package for the BT-220IU Wind Turbine Installation Unit, a next-generation installation vessel to be built for OIM Wind.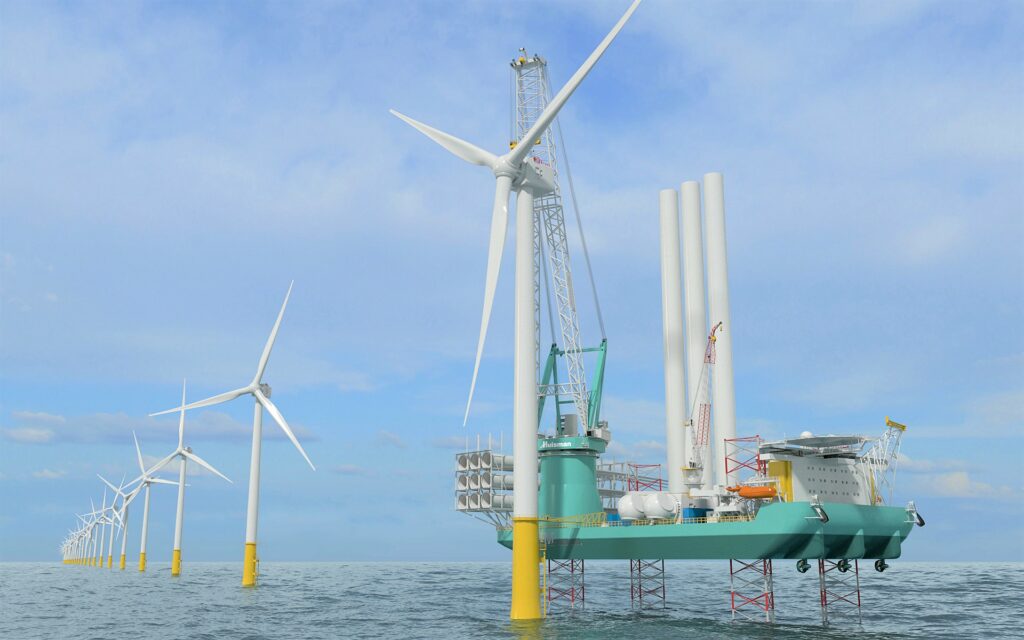 Norway-based OIM Wind and China's CIMC Yantai Raffles Offshore signed an EPC contract for the construction of the BT-220IU jack-up in October 2020, with an option for another vessel of identical design. The vessel, to be delivered by the end of 2022, will be used for transporting and installing multiple sets of next-generation offshore wind turbines.
Kongsberg Maritime will deliver its Integrated Solution for Wind Turbine Installation Units, which combines the company's motion control, propulsion, and dynamic positioning systems, with monitoring and controlling of the KM components to be handled by a K-Chief 700 marine automation system. The company will also provide its Digital Solution, a planning, advisory, monitoring and reporting tool to improve the safety and operation of the vessel.
The BT-220IU jack-up will be equipped with Bergen LNG (Liquified Natural Gas) engines and an LNG Fuel Gas Supply System, PM azimuth thrusters, and an array of deck machinery from Kongsberg Maritime. The company will also supply its Energy Storage Solution, which will optimise power production and enable the vessel to operate for limited periods on battery power alone.
"By allowing these stretches of zero-emission running, the solution will reduce the need for installed power and minimise maintenance costs, and can reduce energy consumption by up to 30%", Kongsberg Maritime states. "With the highly efficient power plant running on LNG the vessel will be the most environmentally friendly WTIU built to date".
Earlier this month, Huisman also announced that it had signed a Letter of Intent with Yantai CIMC Raffles Offshore. The company will deliver a 2,600-tonne Leg Encircling Crane for the BT-220IU Wind Installation Unit.
The BT-220IU jack-up will have the capacity to transport and install four complete sets of the future "XXL" wind turbines, including full height towers that reach more than 130 metres, according to OIM Wind.
The jack-up will be operated by Norway's OSM Maritime.