Huisman Muscle for OIM Wind's Next-Gen Jack-Up
Huisman has signed a Letter of Intent with Yantai CIMC Raffles Offshore Ltd. for the delivery of a 2,600mt Leg Encircling Crane for OIM Wind's BT-220IU Wind Installation Unit.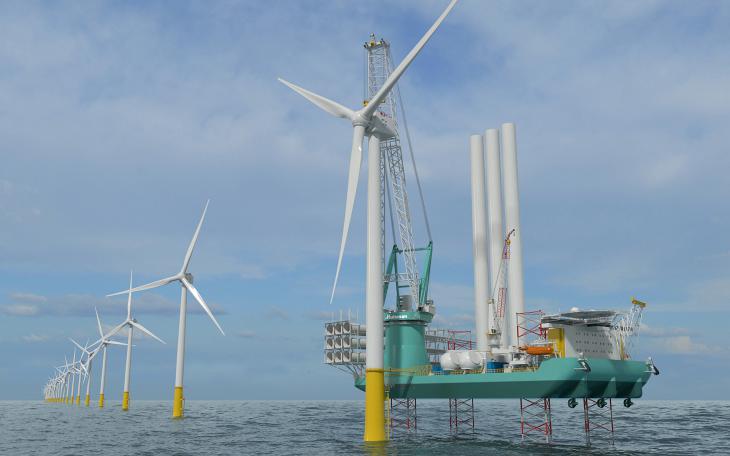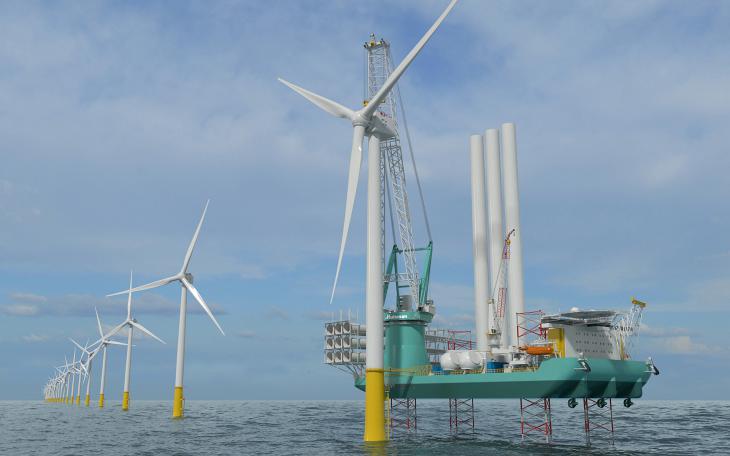 With its 140-metres-long boom and 2,600mt lifting capacity, this crane enables OIM Wind to install the next generation wind turbine generators and foundations safely and efficiently, Huisman said.
The crane will have a main hook height of 165 metres above deck and 195 metres above sea level, even at the vessel's maximum operational water depth of 67 metres.
The Norway-based OIM Wind and China's CIMC Yantai Raffles Offshore shipyard signed the EPC contract to build the BT-220IU jack-up in October 2020.
The shipbuilding contract has been signed for the construction of one vessel, with an option to build another one of the same design. The LOI with Huisman includes the option for the delivery of a leg encircling crane for a second installation unit.
The vessel design has been developed by OIM in cooperation with CIMC and its Swedish subsidiary Basstech.
The jack-up, expected to be delivered by the end of 2022, will be operated by Norway's OSM Maritime.
The crane for the first unit will be built at the Huisman production facility in Xiamen, China. Huisman will deploy its Skyhook Crane for the installation of the LEC along its quayside, scheduled for late 2022.
The BT-220IU jack-up will have the capacity to transport and install four complete sets of the future "XXL" wind turbines, including full height towers that reach more than 130 metres, OIM Wind said.
She will be powered by liquefied natural gas (LNG) and will come equipped with an integrated battery pack (ESU) on board to be used as a spinning power reserve, by recovering kinetic energy which can be converted into electricity and stored in the batteries.